News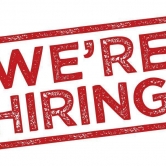 Posted on:
Tue, 2017-04-18 16:16
By:
Public Relations Coordinator
We're looking for a few good people to work at CJSF this summer - two to be exact! We're hiring a full-time Community Outreach and Promotions Coordinator and a full-time Program Assistant.

Help CJSF make great summer programming, including the Radio Kids Camp, promotional opportunities at a slew of community events and festivals, as well as special broadcasts on Asian Heritage Month,...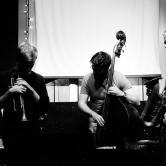 Posted on:
Mon, 2017-01-23 11:10
CJSF 90.1 FM and The Jazz Spectrum are pleased to announce the winners of the 2017 Julian Award of Excellence for Emerging Canadian Jazz Artists. This year's winner and the recipient of $500 first prize is Reynolds Good Millerd Fapojuwo for their original album From Day to Day. Second place and $250 goes to Andrew McAnsh for his album "Illustrations". Congratulations to both our winners and all...
Pages