Studio 6 Presents: Thanks For Waiting - YouTube Premiere on Mar. 27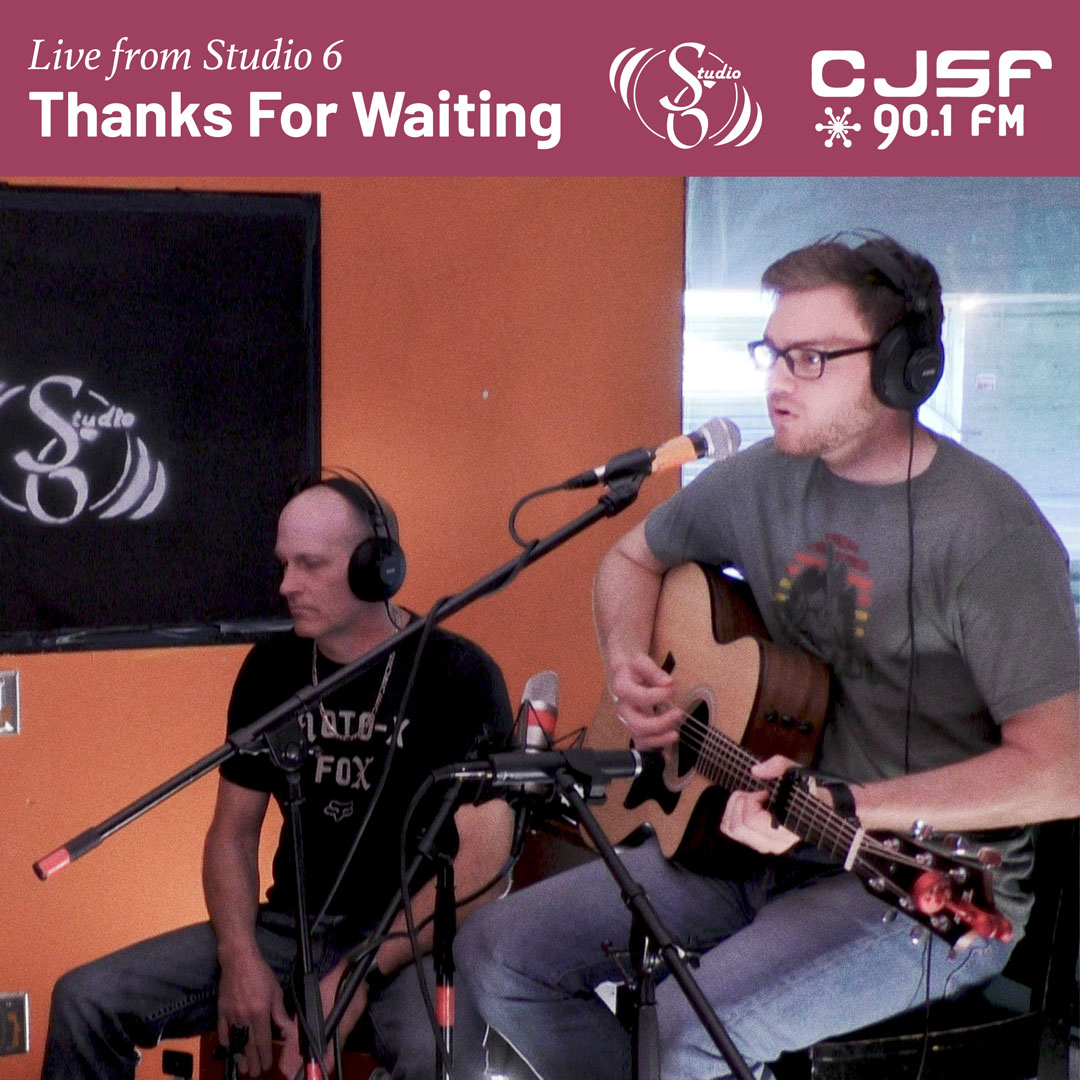 From the comfort and safety of your home, please join us tomorrow (Mar. 27) at 6pm to see the long-awaited Premiere of #CJSFStudio6Live Episode 12, live on the CJSF 90.1 FM YouTube channel! Featuring Fraser Valley folk trio Thanks For Waiting. Video hosted by Danielle Courcelles. Recorded in September 2019.
Joining us after our YouTube Premiere? You can watch Episode 12 of #CJSFStudio6Live (ft. Thanks For Waiting) anytime here:
ABOUT THANKS FOR WAITING
With lyrics touching on such disparate topics as loss and mythical beasts, Thanks For Waiting pride themselves on being "just as comfortable creating serious tunes as they are creating fun tunes. Thanks For Waiting already have two singles and an EP released, and is currently working on their self-titled debut album, slated for April 2020.
Visit facebook.com/thanksforwaiting and follow @thanksforwaitingband on IG for band updates. Be well!
WANT MORE?
This video is the first of an upcoming series of Studio 6 Live YouTube Premieres. Subscribe to the CJSF 90.1 FM YouTube channel today to be notified about new #Studio6Live episodes.
Check out our #CJSFStudio6 archives at cjsf.ca/studio6. For more CJSF updates, visit cjsf.ca and follow us on social media: @cjsf on Twitter/@cjsfradio on FB and IG.
Date:
Thursday, March 26, 2020 - 11:00
Posted on:

26 March 2020

By:

cjsfpr