Studio 6 Presents: Kamikaze Nurse - YouTube Premiere on Apr. 10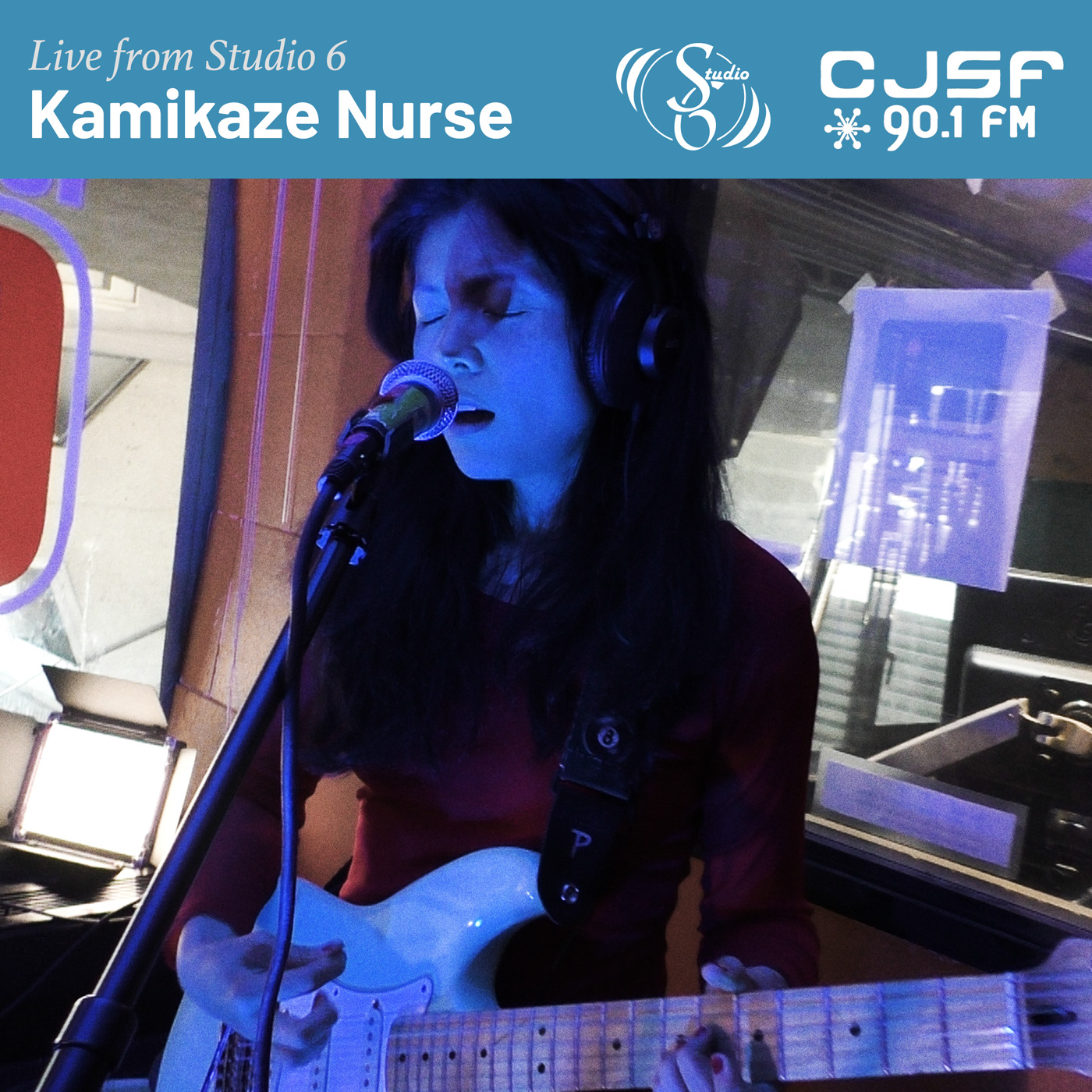 Join us this Friday (Apr. 10) at 6pm for the YouTube Premiere of Episode 13 of #Studio6Live with Kamikaze Nurse, the second instalment in our ongoing series of Premieres on the CJSF 90.1 FM YouTube channel.
In this episode of #CJSFStudio6Live, hear arty noise-rockers Kamikaze Nurse unleash a malestrom of sound from CJSF Burnaby's heart of darkness: the Studio 6 Interview Room studios. Recorded in August 2019. Hosted by Ricky Castanedo-Laredo.
Joining us after our YouTube Premiere? You can watch Episode 13 of #CJSFStudio6Live (ft. Kamikaze Nurse) anytime here or on CJSF 90.1 FM's YouTube channel:
FOLLOW KAMIKAZE NURSE ONLINE
Listen to Kamikaze Nurse's music at kamikazenurse.bandcamp.com, and follow them on Facebook and Instagram for band updates!
WANT MORE?
Stay updated on the latest from #CJSFStudio6, including new Studio 6 Live video Premieres: subscribe to the CJSF 90.1 FM YouTube channel today. Check out our #CJSFStudio6 archives at cjsf.ca/studio6. For more CJSF updates, visit cjsf.ca and follow us on social media: @cjsf on Twitter/@cjsfradio on FB and IG.
Date:
Monday, April 6, 2020 - 10:30
Posted on:

6 April 2020

By:

cjsfpr