CJSF Now Closed To Volunteers And The Public Until Further Notice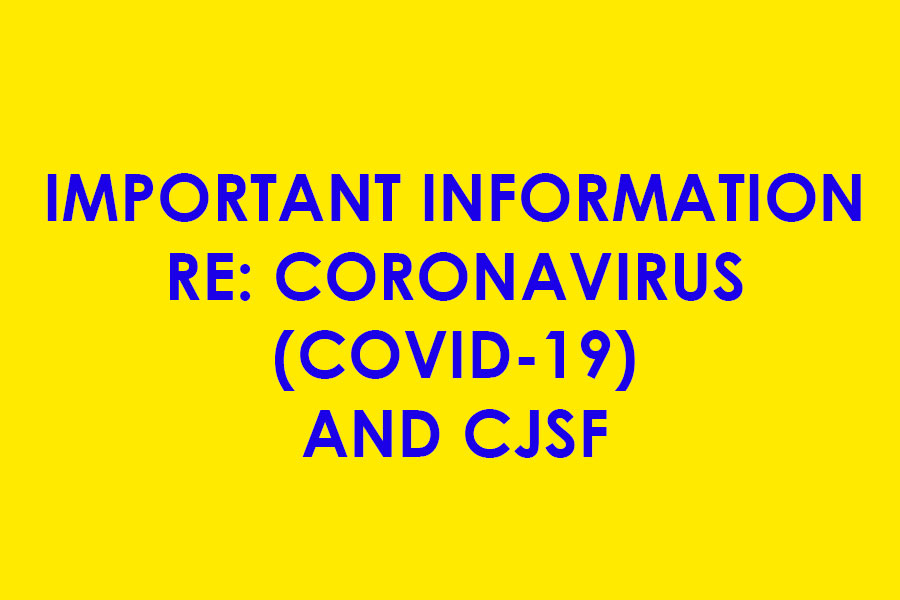 UPDATE (3/27/2020): In light of the intensifying situation locally and worldwide, CJSF 90.1 FM's studios will continue to be closed until at least the end of April 2020. We are continuing to monitor developments surrounding the COVID-19 outbreak, and will update you on changes to our policy accordingly.
Effective immediately, CJSF 90.1 FM's studios (including our SFU Burnaby location) will be closed until further notice.
This means that the station is no longer open to ALL VOLUNTEERS, GUESTS, WORKSTUDIES and the PUBLIC.
As such, all orientations and Training workshops for the remainder of the month (and for the foreseeable future) have been cancelled.
This is a social distancing measure to protect staff, volunteers and the community from the accelerating spread of coronavirus (COVID-19).
For the time being, do not come to the station.
WE'RE STILL ON AIR!
The station will continue to broadcast 24/7, just not live - shows will be remotely scheduled by CJSF staff. We are also working on other ways for volunteers and Work-Study students to participate in or help the station remotely. If you are a CJSF volunteer or Work-Study student, we will inform you on these developments as they come.
Please direct all questions to CJSF's Station Manager, Magnus Thyvold, or any other staff member. Magnus can be reached at cjsfmgr@sfu.ca; visit cjsf.ca/contact_us for other staff contacts.
STAY INFORMED!
We understand there is a large amount of coverage in the media and online surrounding the coronavirus (COVID-19) pandemic, coverage which can be difficult to navigate and assess. As a public service broadcaster, we are responsible for providing factual information on this outbreak. As a community media outlet, we aim to shed light on aspects of the current situation that affect our communities, underreported or otherwise.
We encourage our volunteers to work on programming that addresses these points. If you have suggestions for coronavirus-related coverage, you may contact CJSF's Spoken Word Coordinator, Jesse Wentzloff, at cjsfpa@sfu.ca.
In the meantime, here are links to official sources of coronavirus (COVID-19) information and updates:
BC Centre for Disease Control: http://covid-19.bccdc.ca/
Health Canada: https://www.canada.ca/en/public-health/services/diseases/2019-novel-coronavirus-infection.html
World Health Organization: https://www.who.int/emergencies/diseases/novel-coronavirus-2019
SFU: http://sfu.ca/covid19 
BE EXCELLENT TO EACH OTHER
One more thing: Stay safe and look out for one another! We are all in this together even if we have to stay apart.
Date:
Tuesday, March 17, 2020 - 20:15
Posted on:

17 March 2020

By:

cjsfpr