Wham! Bam! EAST VAN! playlist for 07/15/2021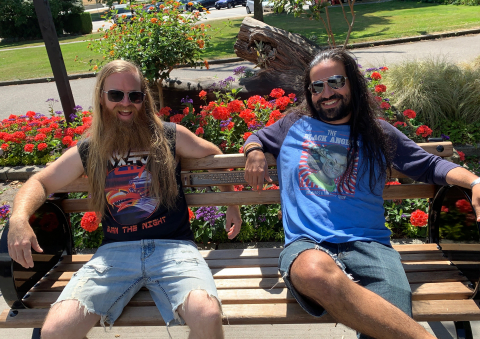 Episode 19
We have four special guests on this episode of The Wham Bam EAST VAN Show - Francesca Sabeya Anastasi from The Shimmy Mob, Connor William Sloane Keiller, Audio Asphyxiation, and The Getmines
Oh wow!  I copied and pasted the names and now this is HOW it's typing...I think it looks cool, so I''ll just carry on...
The Wham Bam EAST VAN Show was interviewing the Getmines and just by chance The Shimmy Mobs were doing their group photo and I asked for an on the spot interview.  Shake your booty and do the SHIMMY!
Connor William Sloane Keiller has his own YouTube channel called The Radioactive Reports, he also creates music and does his own music videos.
Audio Asphyxiation is the collaboration of musicians who just like to jam at the park.  We played a song by Toby Dika and Rachel Dvir.  
And of course, The Getmines!  We interviewed Cliff and Dave and they finally told us what they were getting...lol.  These guys are hilarious!
Highlighted/Featured Program:
Posted on:

22 August 2021

By:

DJ Medy