Wham! Bam! EAST VAN! playlist for 03/11/2021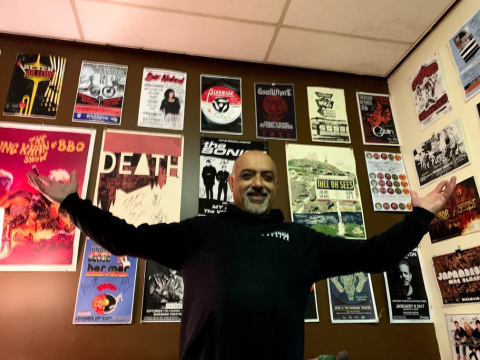 It's the GRAND OPENING of the Wham Bam EAST VAN Show!
Okay, alright, settle down folks... I know you're super excited to hear about my first guest.  It is such an honour to introduce a great man who has been an incredible force in the Vancouver music community, it's the one and only... Mr. Mo Tarmohamed of The Rickshaw Theatre!  (claps and screams uproar)  We also had the privilege of speaking with Louise Wersching and Rob Barrington III.  (more claps and screams)  Indeed.
Our next guest who grew up and lives in East Van, please welcome... Wilson Lee!  He owns the O-Cha Tea Bar in Yaletown and we'll be giving away a FREE Cold Blaster Tea to one lucky listener to try this amazing honey, lemon, and spice concoction.  Yummy!
And finally we'll be interviewing the lads of The Paddy Waggin because St. Patrick's Day is coming up.  They have a livestream show to announce and they will be playing an unreleased song called Blame It On St. Paddy's Day!  So grab your drink and say CHEERS, it's time to celebrate...
Wham! Bam! EAST VAN!
Highlighted/Featured Program:
Posted on:

14 March 2021

By:

DJ Medy