Christopher Owens
Dressed in Californian 70's attire with disco balls hanging parallel to each other in opposite corners of the stage, Christopher Owens and his band cast a dizzying set that contrasted to the dingy, yet comfortable feeling of the Biltmore.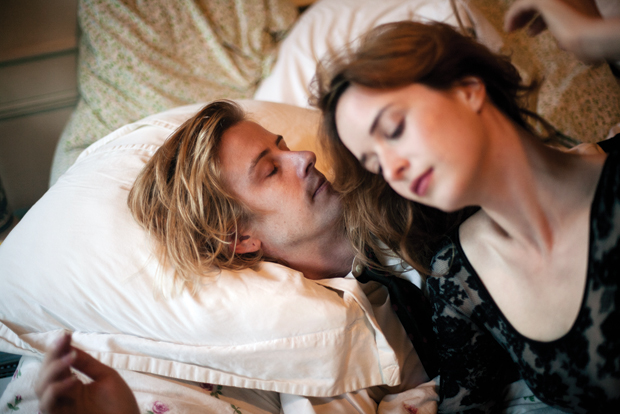 Ethereal, operatic canned music welcomed them, and without introductions, shy and humble Owens began their first song 'My Ma' off of his new solo album A New Testament. His soothing gospel rock music became immersive in the small venue, and the crowd responded almost immediately with warmth, yelling 'we love you Owens' at the modest man on stage.
The music, however conventional, was well orchestrated and performed, with the right sounds coming from both lead guitar and organ, and the right solos and licks where they ought to be. Owens' music, romantic and simple in nature, felt distanced and enigmatic, almost like it could be featured in a scene from Twin Peaks. His stage presence was quiet and understated, added to the dream-like quality of the performance, notably accentuated by his two extremely talented, buxom backup singers. Their presence was invasive, in the most positive sense, as the band performed as though they were the best prom band ever. While clearly transcending the definition of prom music, one could still argue that the evocations of young love in Owens' lyrics feel derived from a love-struck teenage prom-goer.        
Despite the explicit simplicity in his music and his conformity to a rigid genre, Owen's music, as well as persona felt distinct and appreciable. He clearly had a certain emotion he wished to stimulate in listeners when he was making his music, which correlates well with his style, instrumentation, and stage performance. If you are a fan of his previous band Girls, Owens himself, or just gospel influenced indie retro-rock in general, Owens' music and live show is definitely worth checking out. 
Posted on:

12 April 2016

By:

Administrator