Update on Technical Difficulties at CJSF (Sept. 20, 2021)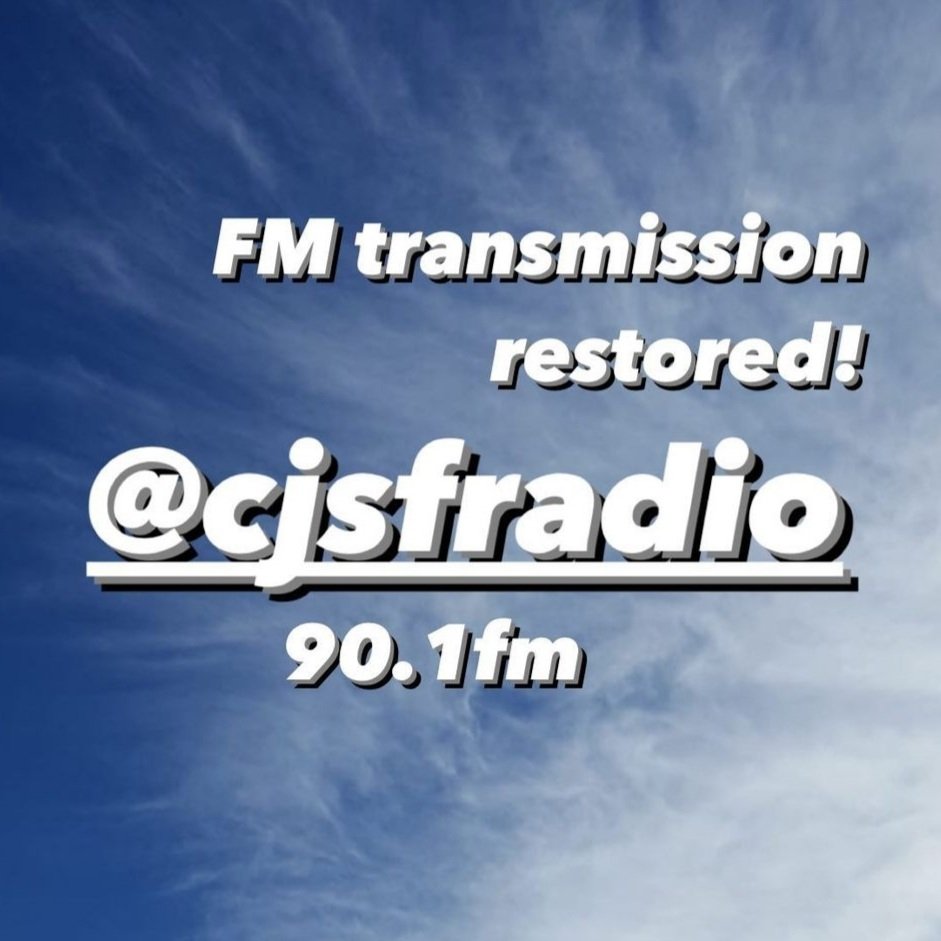 UPDATE (9/22/2021): Our FM transmitter is back on air: you may hear us on 90.1 MHz once again! If you have any additional questions about our broadcasting situation, or spot another problem with our signal, feel free to get in touch with us: see the "Questions" section below for more info on who to contact.
Hearing nothing but static and faint sounds from other radio stations when you tune into 90.1 FM right now? We're currently having issues with our FM transmitter, but for the time being you can still listen to our broadcast loud and clear via the live audio stream on our website (https://www.cjsf.ca:8443/listen-hq.)
As soon as our FM transmitter is back in working order, we'll update you via this page and our social media (@cjsf on Twitter and @cjsfradio on Facebook and Instagram) - thank you for your patience!   
QUESTIONS?
If you would like to know more about our present broadcasting situation, please contact CJSF's Station Manager, Magnus Thyvold, at cjsfmgr@sfu.ca.
Date:
Monday, September 20, 2021 - 17:30
Posted on:

20 September 2021

By:

cjsfpr