Studio 6 Presents: Sleepy Gonzales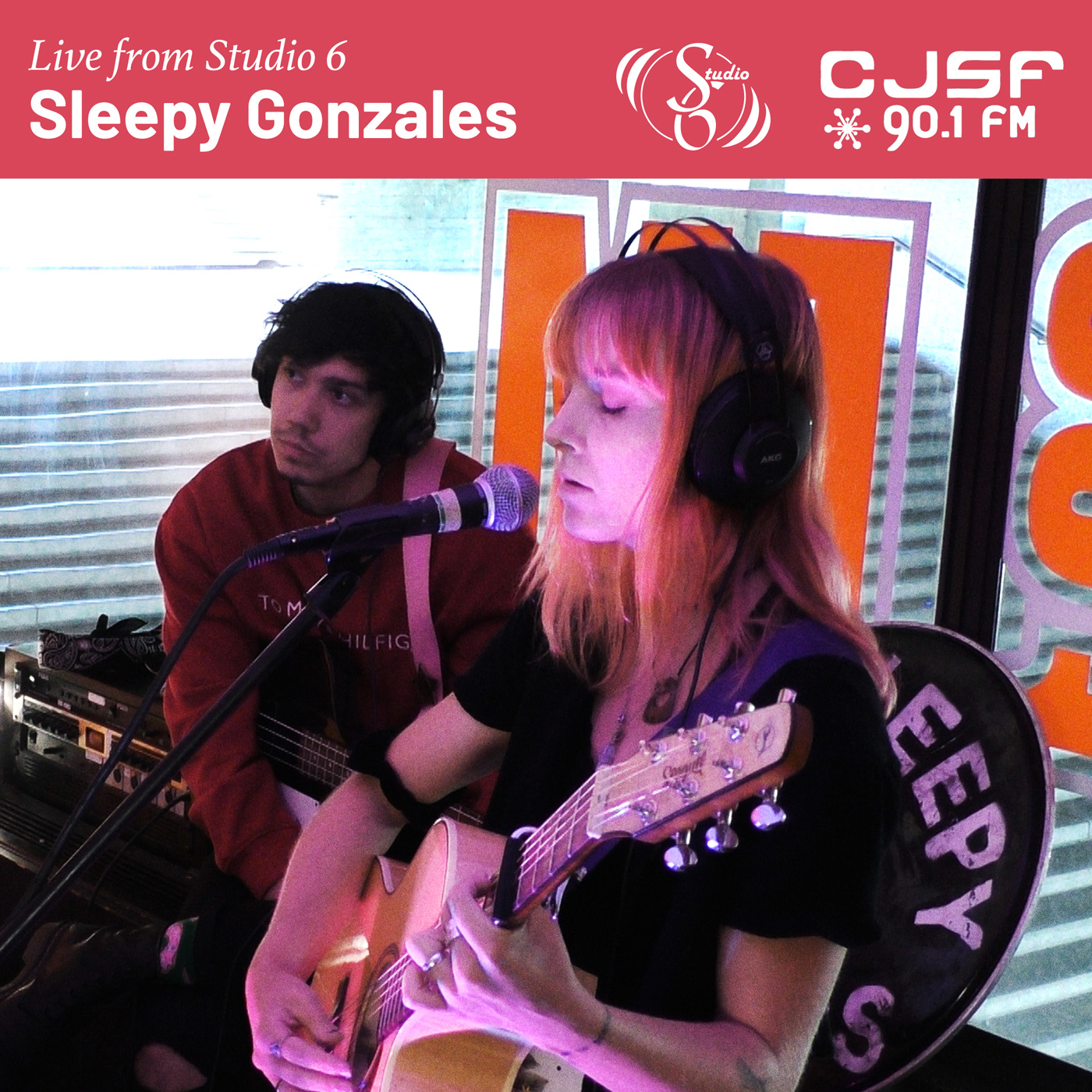 Hunker down with Sleepy Gonzales's mellow yet melancholic indie rock stylings in this eleventh episode of #CJSFStudio6Live, shot last July. Hosted by Noelle Chan.
Watch it on the CJSF YouTube channel or right here on cjsf.ca - see the video below:
Check out Sleepy Gonzales's music at sleepyfuckinggonzales.com, and don't forget to follow them on Facebook and Instagram for the latest band updates!
Stay updated on the latest from #CJSFStudio6: subscribe to the CJSF 90.1 FM YouTube channel today. Check out our #CJSFStudio6 archives at cjsf.ca/studio6. For more CJSF updates, visit cjsf.ca and follow us on social media: @cjsf on Twitter/@cjsfradio on FB and IG.
Date:
Friday, March 13, 2020 - 11:30
Posted on:

13 March 2020

By:

cjsfpr