Studio 6 Presents: Rude Nala - YouTube Premiere on Apr. 24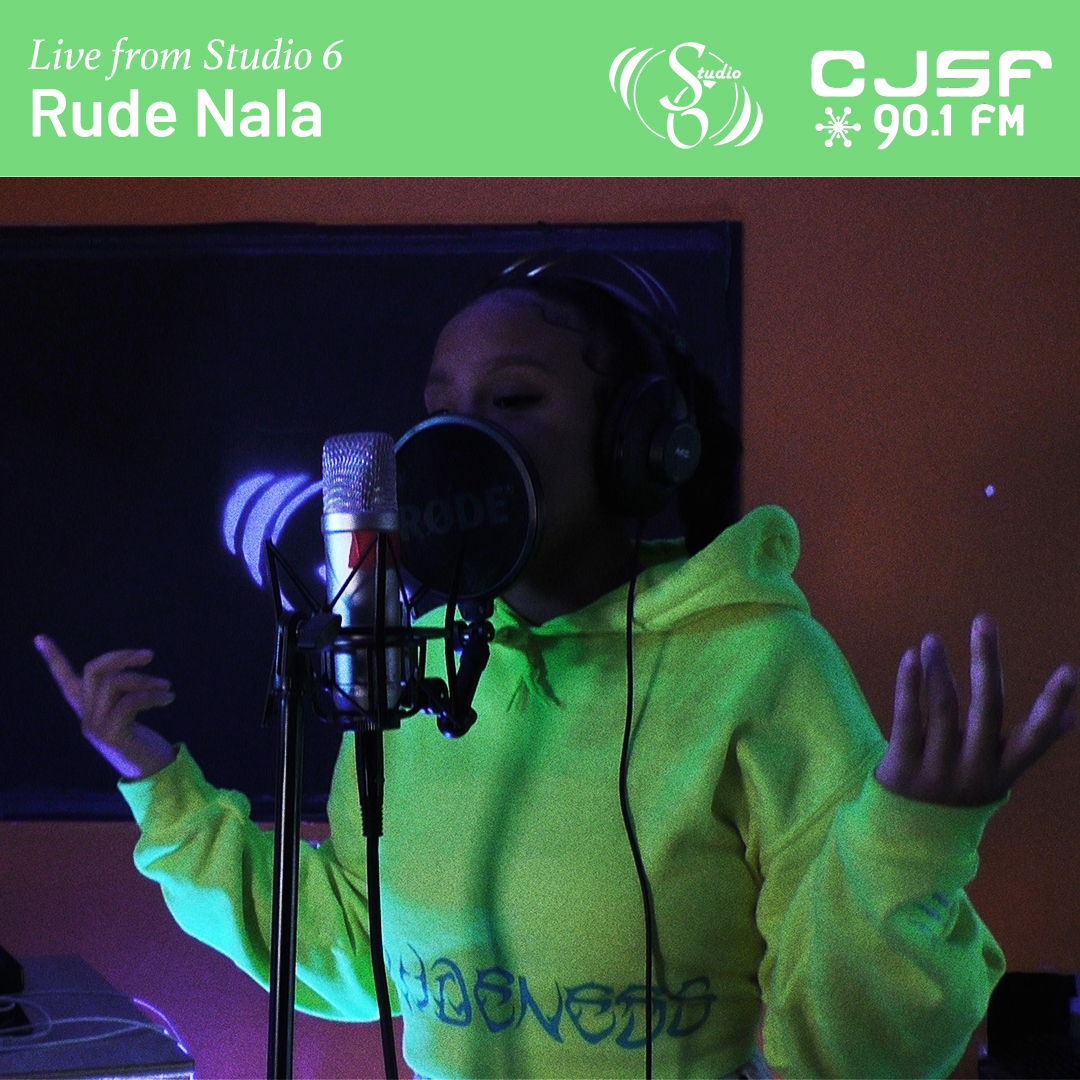 In this week's episode of #CJSFStudio6Live, see up-and-coming local R&B/hip-hop artist Rude Nala drop by CJSF Burnaby's Interview Room studios and share a few songs from her latest EP, Rudeness, which was released worldwide on all streaming platforms on June 29, 2019.
Join us this Friday (Apr. 24) at 6pm for the YouTube Premiere of #CJSFStudio6Live Episode 14, with Rude Nala. Session recorded in August 2019. Hosted by Jesse Wentzloff.
WATCH ONLINE
Joining us after our YouTube Premiere? You can watch Episode 14 of #CJSFStudio6Live (ft. Rude Nala) anytime on CJSF 90.1 FM's YouTube channel - click the video below to play it here or to go to its YouTube page: 
           
FOLLOW RUDE NALA ONLINE
Discover Rude Nala's music on the World Wide Web at rudenala.com and on SoundCloud at soundcloud.com/rudenala - and follow @rudenala on Facebook, Instagram and Twitter to stay on top of the latest updates from Rude Nala.
WANT MORE?
Stay updated on the latest from #CJSFStudio6, including new #Studio6Live Premieres: subscribe to the CJSF 90.1 FM YouTube channel today. Check out our #CJSFStudio6 archives at cjsf.ca/studio6. For more CJSF updates, visit cjsf.ca and follow us on social media: @cjsf on Twitter/@cjsfradio on FB and IG.
Date:
Thursday, April 23, 2020 - 10:45
Posted on:

23 April 2020

By:

cjsfpr