Studio 6 Presents: Guppi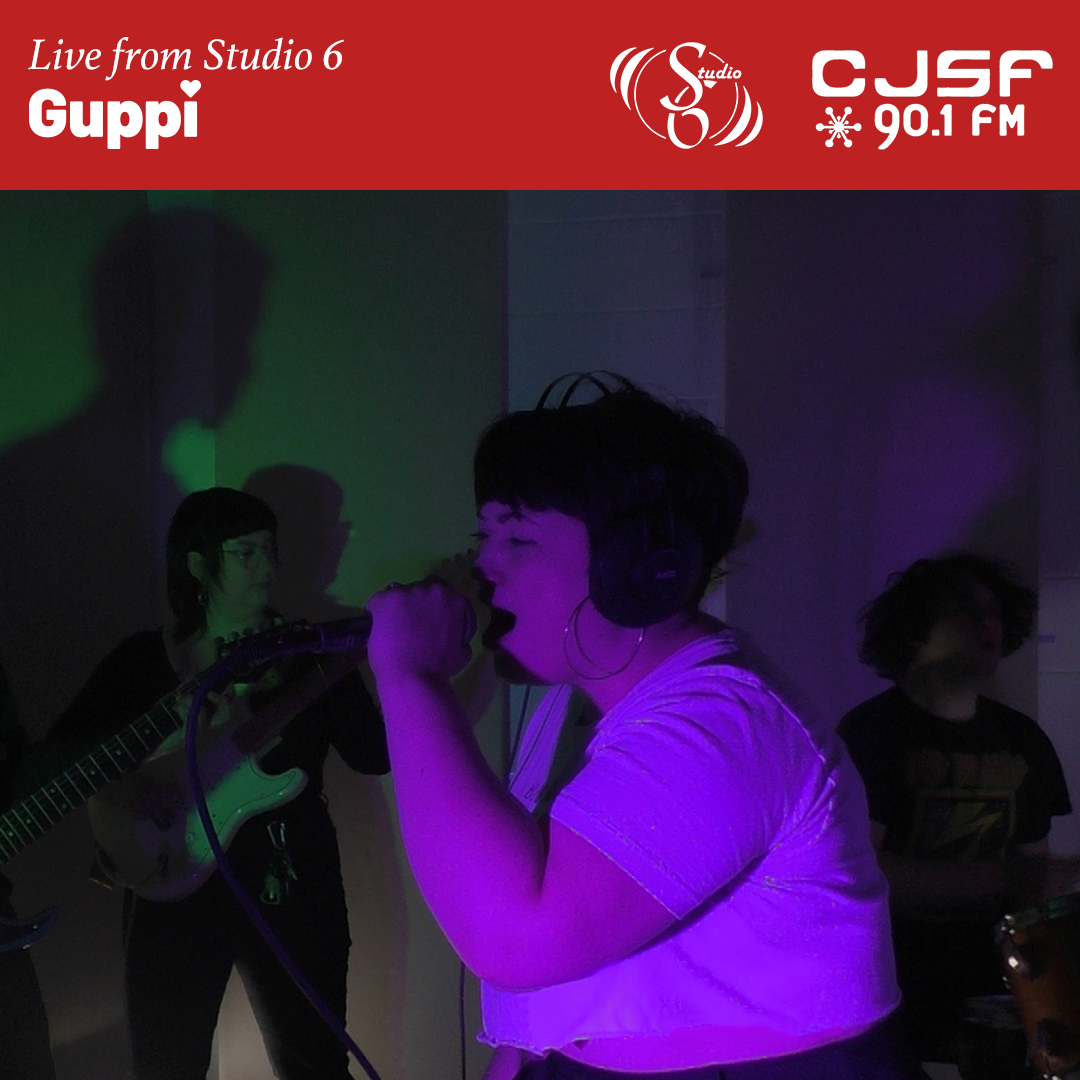 #CJSFStudio6Live continues its loud streak with Episode 17, featuring local hardcore supergroup Guppi. Descended from Vancouver's tight-knit punk and indie rock scenes, Guppi - spelled with a heart over the "i," says the band - features members of bands Dad Thighs, Akita and Champion Lawnmower, among others.
Session recorded November 22, 2019 at CJSF's satellite studios in 312 Main. Hosted by Ricky Castanedo-Laredo.
WATCH ONLINE
Catch the YouTube Premiere of #CJSFStudio6Live Episode 17 (ft. Guppi) this Friday, May 14 at 6pm PDT! Afterwards, watch it here or on CJSF 90.1 FM's YouTube channel anytime - click the video below to play it or to go to its YouTube page:
GET IN TOUCH WITH GUPPI
Follow Guppi on Instagram at @guppi.clout for the latest Guppi-related news/hot goss.
WANT MORE?
Stay updated on the latest from #CJSFStudio6: subscribe to the CJSF 90.1 FM YouTube channel at http://bit.ly/SubscribeCJSFYouTube and click the bell while on YouTube to get new video notifications, and check out our #Studio6 archives at https://cjsf.ca/studio6.
For more CJSF updates, visit cjsf.ca and follow us on social media:
- Twitter: https://twitter.com/cjsf
- Facebook: https://facebook.com/cjsfradio
- Instagram: https://instagram.com/cjsfradio
Date:
Thursday, May 13, 2021 - 15:15
Posted on:

13 May 2021

By:

cjsfpr