Studio 6 (Live) Presents: Lu6d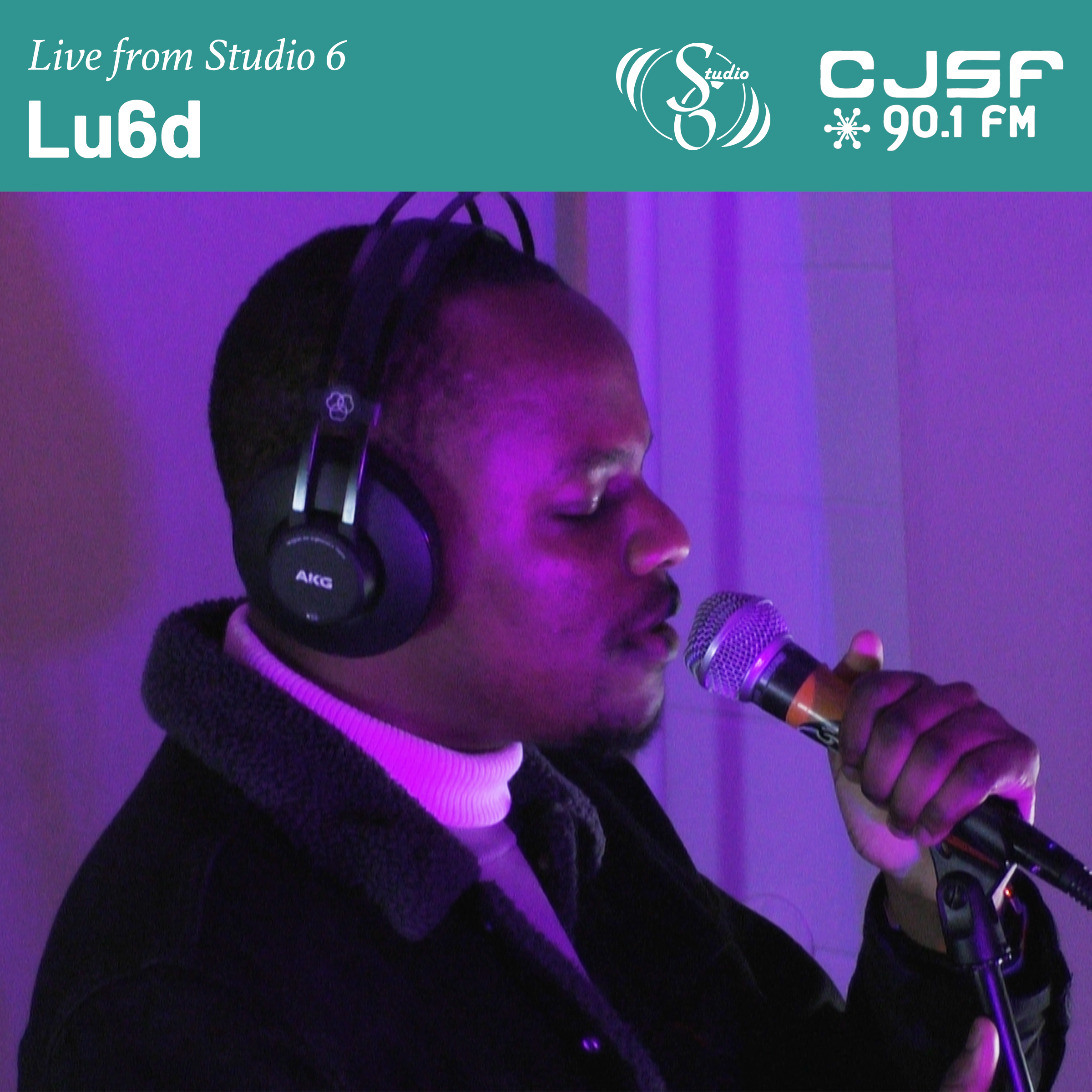 Nairobi-raised, Vancouver-based rapper and producer Lu6d comes to CJSF's satellite studios at 312 Main for #CJSFStudio6Live Episode 19: watch him play some selections from his album "Unfulfilled" and also talk about his creative process, right here on this episode of #Studio6Live!
Session recorded January 22, 2020. Hosted by Jesse Wentzloff.
WATCH ONLINE
Catch the YouTube Premiere of #CJSFStudio6Live Episode 19 (ft. Lu6d) this Friday, Jun. 11 at 6pm PDT, and watch it here or on CJSF's YouTube channel any time afterwards.
GET MORE LU6D
Lu6d's "Unfulfilled" is now available on all major streaming platforms: follow him on Instagram at https://instagram.com/lu_6d, and look him up on Spotify or YouTube to listen to his music.
WANT MORE #STUDIO6?
Stay updated on the latest from #CJSFStudio6: subscribe to the CJSF 90.1 FM YouTube channel at http://bit.ly/SubscribeCJSFYouTube and click the bell while on YouTube to get new video notifications, and check out our #Studio6 archives at https://cjsf.ca/studio6.
For more CJSF updates, visit cjsf.ca and follow us on social media:
- Twitter: https://twitter.com/cjsf
- Facebook: https://facebook.com/cjsfradio
- Instagram: https://instagram.com/cjsfradio
Date:
Wednesday, June 9, 2021 - 09:00
Posted on:

9 June 2021

By:

cjsfpr