It's Back! CJSF Record Club Explores Electronic Music this Friday, Feb. 28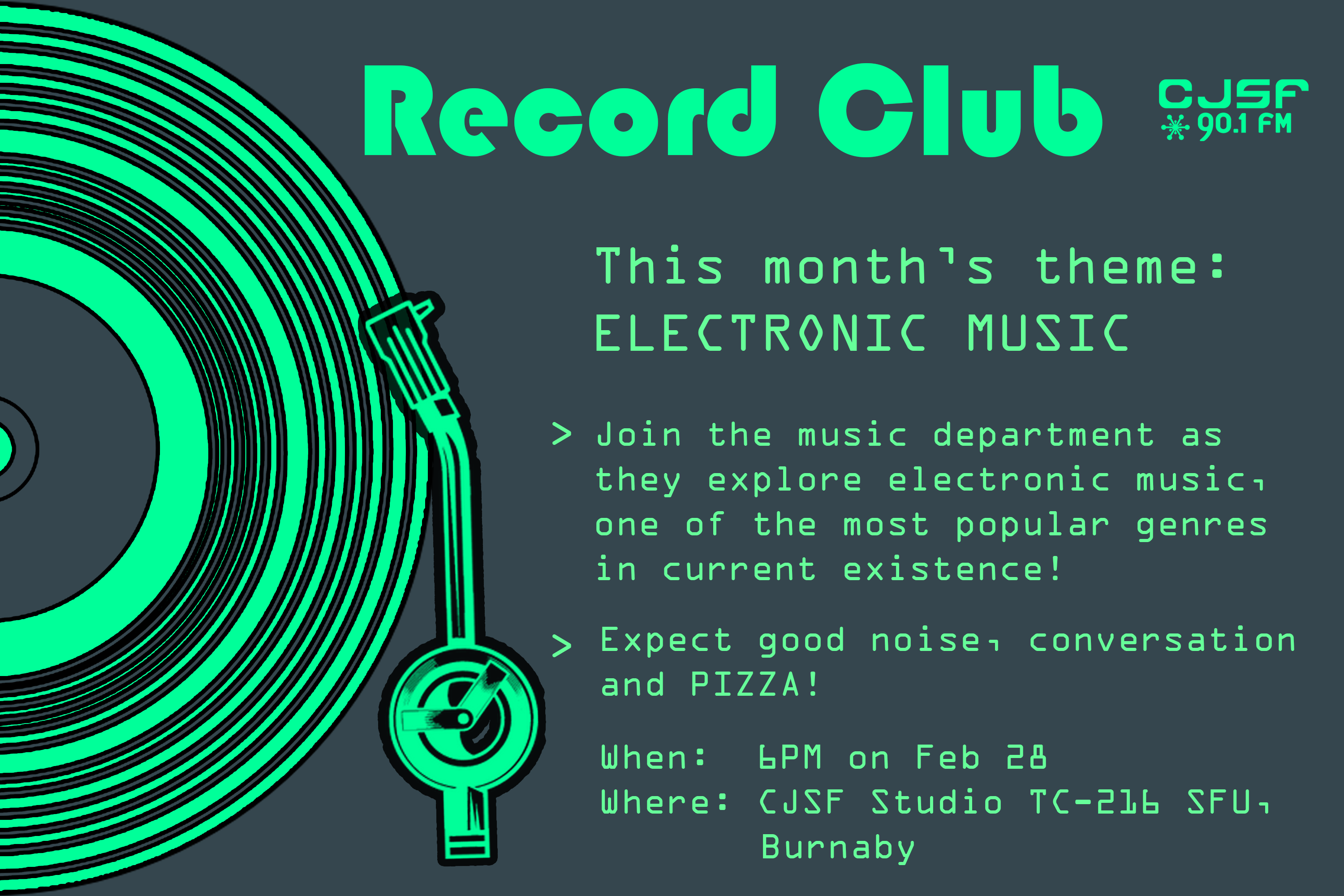 The CJSF Record Club is back once again this week! This Friday, explore the universe of sound that is electronic music, one of the most popular genres in current existence.
Join us for Record Club on Feb. 28 at 6pm in room TC-216 (below the Rotunda on SFU Burnaby campus. Hear the best of CJSF's music collection and meet your fellow CJSFers (and friends!) Pizza will be served.
Questions, kudos or suggestions (musical or otherwise?) Email the CJSF Music Department at cjsfmusc@sfu.ca!
Date:
Sunday, February 23, 2020 - 13:15
Posted on:

23 February 2020

By:

cjsfpr