CJSF Virtual Record Club #3: International Women's Day Listening Party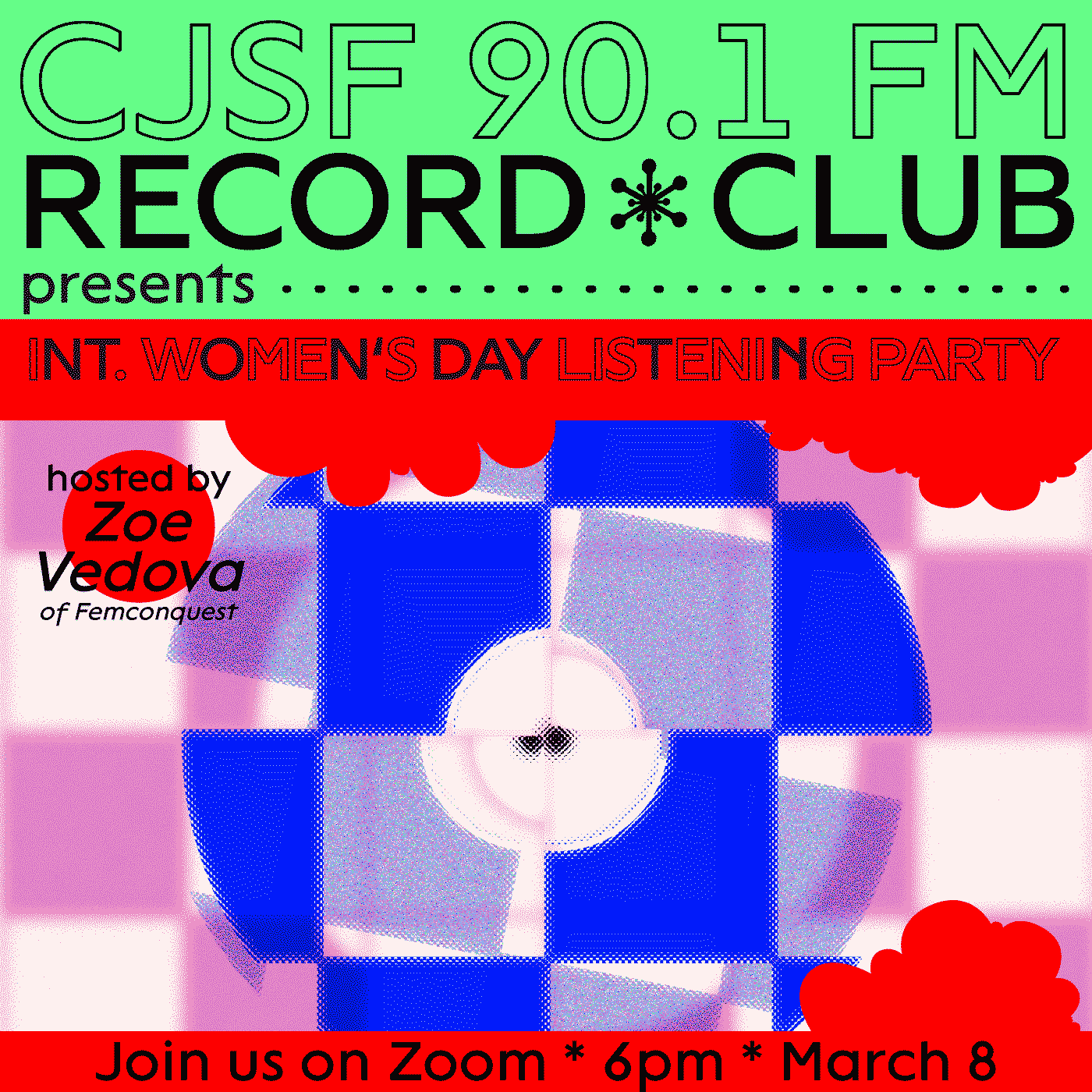 Monday is #InternationalWomensDay! This year, we're marking the occasion with a special #CJSFRecordClub listening party, hosted by Zoe Vedova of CJSF's FemConquest (Fridays, 2-3pm.)
Join Zoe on Zoom Mar. 8 at 6pm and compare notes with her and your fellow Record Club guests as we tour the diverse world of FemCon*, virtually!
(* Music composed, performed, and/or written primarily by women.)
LOG IN TO THE RECORD CLUB:
Visit the CJSF Virtual Record Club #3 Facebook event page to RSVP and for the Zoom link to our International Women's Day edition of CJSF Record Club.
Questions, kudos or suggestions (musical or otherwise?) Email the CJSF Music Department at cjsfmusc@sfu.ca.
Date:
Saturday, March 6, 2021 - 19:30
Posted on:

6 March 2021

By:

cjsfpr