Wham! Bam! EAST VAN! playlist for 12/13/2022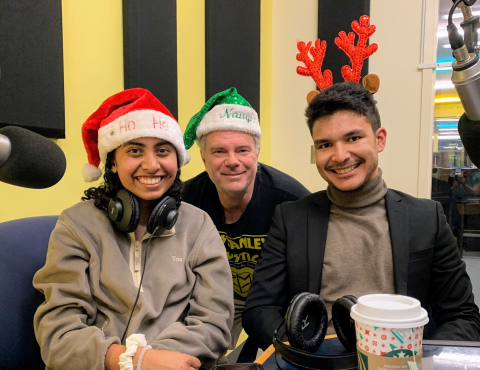 It's another 50/50, this time it's a half pre-recorded show and the other half LIVE!
The first half we have an interview with a band called Rusty Creek where they just finished performing their set at the legendary Sylvia Hotel.  Get to know Alex, Peter, and Dave and we will be featuring their songs, Hot Nights and Hello Old Friend.  
The second half we're LIVE at SFU with Eshana Baran and Gabe Liosis from The Simon Fraser Student Society and co-host for the day Don D'Ercole.  This is the first time we are trying KARAOKE on the Wham Bam East Van Show!   Hmmm...this may be an idea for future shows???  
Wham! Bam! EAST VAN!
Highlighted/Featured Program:
Posted on:

27 December 2022

By:

DJ Medy