Wham! Bam! EAST VAN! playlist for 12/09/2021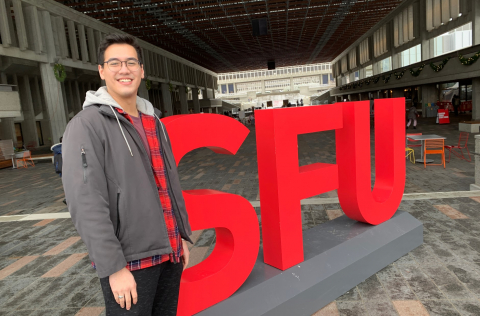 Christmas is near and we have had one day of snow (so far) and we were able to interview these fine folks for their upcoming shows:
Alex James Morison from The History of Gunpowder - He will be performing at Floodstock Dec. 10th at The Rickshaw where 100% of proceeds will be going to The Canadian Red Cross BC Floods & Extreme Weather Appeal. www.rickshawtheatre.com 
Lucy Croysdill & Carla Smith from The Rolla Skate Club - Check out the Fancy Pants New Year's Eve Party Dec. 31st at RollerLand PNE before they sell out!  www.rollaskateclub.com
SFU student Victor Burke from The Vancouver Youth Choir - It's their first show since the pandendemic at The Chan Centre located at UBC on Saturday December 11.  Join the VYC family choir in joy, wonder, laughter, and song at the annual celebration of winter and the holiday season...ALL IS BRIGHT!  www.chancentre.com
Happy Holidays everyone!
Highlighted/Featured Program:
Posted on:

10 December 2021

By:

DJ Medy