Wham! Bam! EAST VAN! playlist for 09/16/2021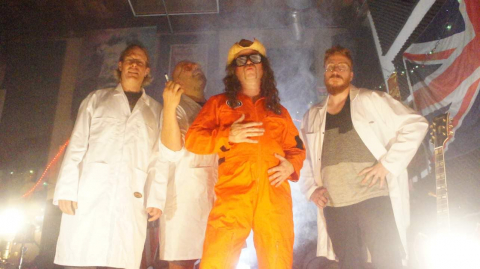 Special guests on this episode include:  Bonnie Scott AC/DC Tribute Band, CJSF volunteer Ciara Reid, Joey Chaos from Oh No! Radio, and very explosive Danny Echo - echo - echo...
Bonnie Scott has a show coming up Sept 25th at The White Hart Pub for Connie Chaoss's Birthday Bash.  Happy Birthday!
Joey Chaos and the Ghosts will be performing at The Fox Cabaret on Thursday Sept 23rd with FLVRHAUS and Left Spine Down.
Danny Echo has a show Sept 17th at Lana Lou's with The Fab Forever and The Walk-Ins.
And Zen Junkie will be performing at The New West Front Sept. 18 with Majorlaan and The Fomites.
Lots of shows to check out!  Support local music and stay safe!
Highlighted/Featured Program:
Posted on:

16 September 2021

By:

DJ Medy