Wham! Bam! EAST VAN! playlist for 06/10/2021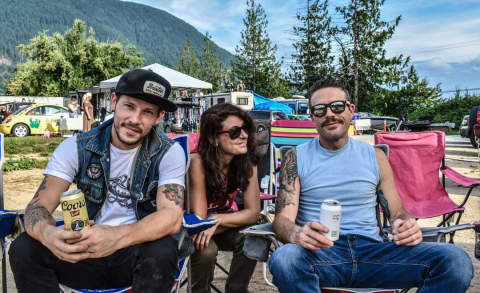 On this episode we have special guests:  Hollow Groves and Cole Petrone.
We went to a shop called Olde News Vintage and Vinyl located at 33261  1 Ave #6, Mission, BC and met with Franklyn and Oke of Hollow Groves.  Oke is also an artist and she created the amazing Wham Bam EAST VAN logo!
Then we headed down to Yaletown to visit Mr. Cole Petrone.  And now that restaurants have recently opened up, we decided to get a drink at Brix & Mortar 1137 Hamilton Street, Vancouver and catch some live music.  Cole performs there every Friday night.  
We'll also be taking about tons of LIVE STREAM shows that are coming up.  Enjoy!
Highlighted/Featured Program:
Posted on:

12 June 2021

By:

DJ Medy