Wham! Bam! EAST VAN! playlist for 04/15/2021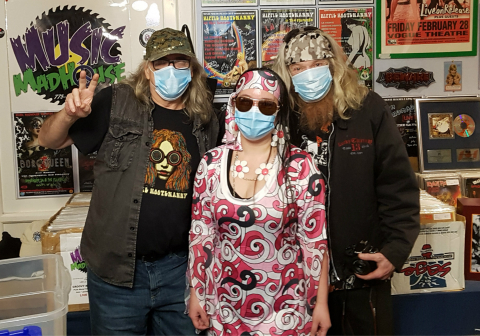 It's flower power time!  Put on some bell bottom jeans and a tie dye shirt and rock the peace and love, man.
Although I dress up as a hippie, I was hanging out with real live authentic hippies - photographer Rod Grim and Rob Snopek from Madhouse Records.  
Our first two songs are suggestions from Rod as he saw these two bands play live in Cloverdale.  Maybe you saw them too?  Check out Tough Lovers and The Gay Nineties.
Then we went to visit Rob so we can talk about the Hippie Hootenanny Shows that he organized throughout the years.  We'll be playing some of the bands and musicians throughout this episode as well as a surprise message from Sarah Wheeler and Jamber.  
Wham! Bam! EAST VAN!
Highlighted/Featured Program:
Posted on:

15 April 2021

By:

DJ Medy