Wham! Bam! EAST VAN! playlist for 02/16/2023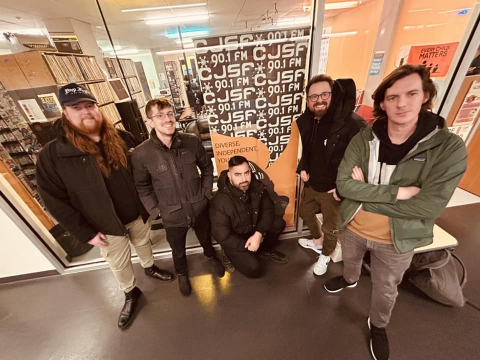 On this episode we have two amazing guests:  David Chen - founder of the International Fashion Gala and Vancouver rock band - Sleepcircle.  
The first half of the show we interviewed David and his photographer Ronald Lee.  If you are interested in modelling, go to the International Fashion Gala on Facebook or Instagram.  And if you want to see art come to life on stage, check out this incredible show!
On the second half, we have the entire members of Sleepcircle.  That's right, the whole enchilada!  We managed to squeeze them all in the studio and we talked about their new single, The Knife Awaits and more.  Click that play button and let's discover each of their favourite dishes they like to cook.  Get to know Sleepcircle right here on The Wham Bam East Van Show!
Highlighted/Featured Program:
Posted on:

6 March 2023

By:

DJ Medy