Wham! Bam! EAST VAN! playlist for 02/09/2023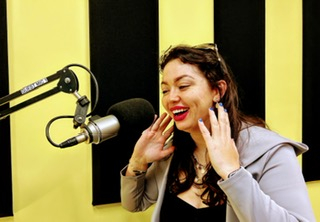 We have a packed house on this episode with 3 amazing guests:  BREA-THE, DJ Hoo-D from Levels Nightclub, and Tyrow James!
The first segment BREA-THE will be entertaining us with a few cover songs, next DJ Hoo-D will be showing us his mash up skillz, and lastly Tyrow James will be making a few announcements regarding his super group called SUPER KAWAII and they officially put the very first band sticker on the CJSF studio door.  
Hit that play button and listen to a repeat of the show at your leisure.  
Wham! Bam! EAST VAN!
Highlighted/Featured Program:
Posted on:

12 February 2023

By:

DJ Medy