Sustainability Circle playlist for 05/24/2018
| Artist | Title | Album | Label | Link |
| --- | --- | --- | --- | --- |
| | | | | |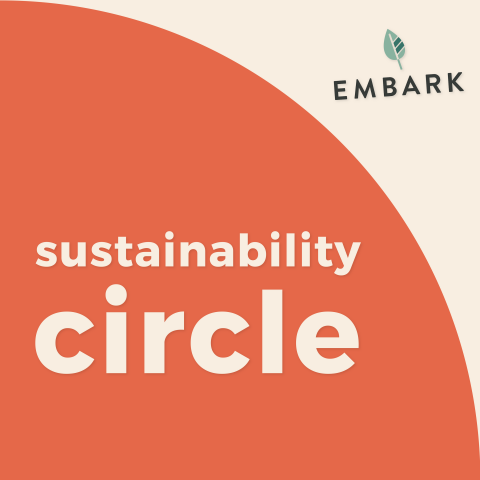 Teghan and Navreet dive into the topic of zero waste living and ways that lifestyle can be achieved. They talk to Linh Truong, the co-founder of Soap Dispensary & Kitchen Staples. She shares her experiences as a business owner trying to thrive as sustainably as possible, with a main focus on minimal waste. Her perspectives shine a light on changes we can make in our everyday life to reduce plastic. Listen in to learn more and open your mind to the waste streams we participate in daily.
Follow Soap Dispensary:
Soap Dispensary Website: www.thesoapdispensary.com
Soap Dispensary Facebook: goo.gl/V1Rfij
Soap Dispensary Twitter: twitter.com/SoapDispensary
Soap Dispensary Instagram: www.instagram.com/thesoapdispensary/
Episode Resources:
Food Waste: The Issue of Food Waste: goo.gl/SNVvAa
Zero Waste 2040: goo.gl/h9hFY9
The Story of Stuff Video: youtu.be/9GorqroigqM
Acknowledgements:
Thank you to Linh for her contribution to this podcast.
Recognition to Ryan Anderson for the music for our jingle from his song, "Happiness Is."
This podcast is a collaboration between CJSF and Embark Sustainability.
Keep up to date with this podcast and all things Embark by following us on all social media platforms at @EmbarkSustain.
Highlighted/Featured Program:
Posted on:

15 June 2018

By:

cjsfpa