Sustainability Circle playlist for 05/17/2018
| Artist | Title | Album | Label | Link |
| --- | --- | --- | --- | --- |
| | | | | |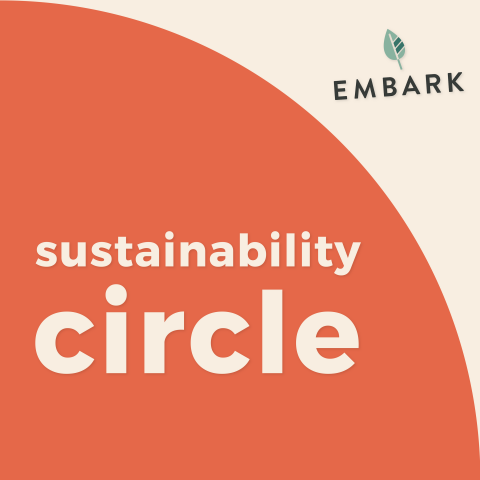 On this episode, Teghan and Navreet talk to the Embark Board of Directors Chair, Sophie Dodd. They discuss her work with Embark and how they each got involved with the organization and the impact it has had on their university careers. This episode also goes into the inner workings of Embark outside of a volunteer perspective. Listen in to learn more about Embark, volunteering at SFU and sustainability from a student perspective.
Connect with Embark:
Embark on Twitter: twitter.com/embarksustain
Embark on Instagram: www.instagram.com/embarksustain/
Embark on Facebook: www.facebook.com/EmbarkSustainability/
Episode Resources:
Embark Sustainability History: www.embarksustainability.org/history
Acknowledgements:
Thank you to Sophie for her contribution to this podcast.
Recognition to Ryan Anderson for the music for our jingle from his song, "Happiness Is."
This podcast is a collaboration between CJSF and Embark Sustainability.
Keep up to date with this podcast and all things Embark by following us on all social media platforms at @EmbarkSustain.
Highlighted/Featured Program:
Posted on:

15 June 2018

By:

cjsfpa