Speak Up, Listen Up, Act Upon playlist for 04/22/2022
| Artist | Title | Album | Label | Link |
| --- | --- | --- | --- | --- |
| Manu Dibango | Soul Makossa | Soul Makossa | | |
| KellyLee Evans | Hands Up | Come On | | |
| Charlotte "Sista C" Ferrell | Love Time, Poem Time | Just For You | | |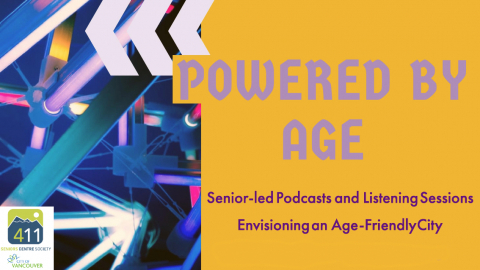 Sista C shares another episode of the Powered By Age Podcast: Poems of Intimacy
Our host #CharlotteSistaCFerrell announces our continued celebration of National Poetry Month and invites Lesley Hebert to read her poem Inner Child. In response, Neall Ryon reads Talk to
the Child from his book From the Other Side.
Yoshimi reads her poem Blood Lines and tells us about the mentoring she received from the poet who inspired it.
Jeannie Kamins shares a poem she wrote to her husband on Valentine's Day, the poem he wrote in response, and the ceramic memorabilia box she keeps them in. Neall Ryon responds with his poem Intimacy.
Charlotte reads her poem Integrals of Life on intimacy with nature. We engage in free ranging discussions about intimacy with self and others and the concept of Intention Healing.
Charlotte highlights upcoming PBA sessions and encourages us to record a SPIN - story, poem, interview, or 'novelty'- item for the PBA website. Contact her at pbaafc@gmail.com.
Sponsored by the 411 Seniors Centre Society; The Government of Canada: New Horizons Grant; and G & F Financial.
Highlighted/Featured Program:
Posted on:

22 April 2022

By:

cjsfpa