Speak Up, Listen Up, Act Upon playlist for 04/08/2022
| Artist | Title | Album | Label | Link |
| --- | --- | --- | --- | --- |
| Manu Dibango | Soul Makossa | Soul Makossa | | |
| K!mmortal | K I'm Mortal | Single | | |
| Charlotte "Sista C" Ferrell | Heart of My Heart | Just for You | | |
| Charlotte "Sista C" Ferrell | Love Time, Poem Time | Just for You | | |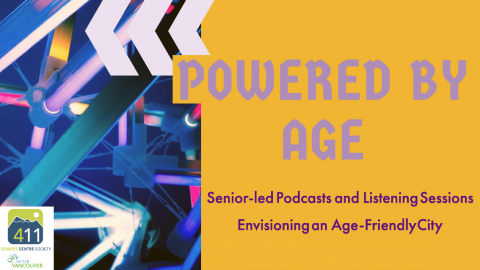 Charlotte shares episode 101 of the Powered By Age Podcast:
Our host #CharlotteSistaCFerrell announces that PBA will be celebrating National Poetry Month throughout April and expressing its theme "Speaking of Intimacy,"  and invites us to share images and thoughts about partner, personal, family, community and spiritual intimacy.
We discuss the importance of trust for emotional and physical intimacy.
Presenting a familiar type of intimacy, #CharlotteSistaCFerrell reads Love Time, Poem Time, for her book Heart Balm - Just For You.
Lesley Hebert reads her culinary oriented poem, Love Apples, and Neall Ryon reads his poems Intimacy and In the Stillness,
Dr. Ramona Srinivasan reads Dear Lover and Someone from Shilpa Sekha's book Echoes of Silence.
#CharlotteSistaCFerrell plays her spoken word poem, Heart of my Heart - an appeal to a heart that has retreated from intimacy. Available on You Tube, Just for You, Jazzy Spoken Word.
We discuss poetry as an act of intimacy with ourselves and Lesley reads A Jug of Wine, A Loaf of Bread and Thou from the Rubaiyat of Omar Khayyam. Neall closes with Rumi's poem True
Love.
Sponsored by the 411 Seniors Centre Society; The Government of Canada: New Horizons Grant; and G & F Financial.
Highlighted/Featured Program:
Posted on:

8 April 2022

By:

cjsfpa