Let's Get Serious playlist for 02/25/2019
| Artist | Title | Album | Label | Link |
| --- | --- | --- | --- | --- |
| Acoustic Alchemy | Angel of the South | The Beautiful Game | Higher Octave Music | |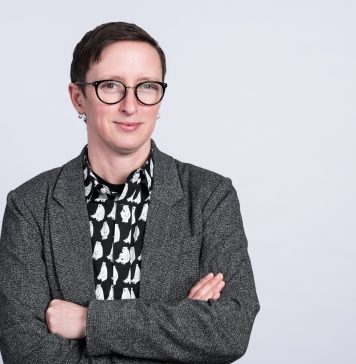 CJ Rowe, Director of the Sexual Violence Support and Prevention Office (SVSPO), at Simon Fraser University sits down to talk with LGSR Host, Valerie Malla, about the SVSPO's first year in operation, services, gaps, opportunities, and projection.  
This interview provides insight into the mechanics of the SVSPO office as at February, 2019.
https://www.sfu.ca/sexual-violence.html
The Sexual Violence Support & Prevention Office (SVSPO) is located on the lower level of the Diamond Alumni Centre (DAC), room 014 at the SFU Burnaby campus. The location is a private and welcoming space to those accessing support and educational services. Main office number at 778.782.7233.   
Highlighted/Featured Program:
Posted on:

27 February 2019

By:

ValerieMalla