Jumbalaya playlist for 12/02/2020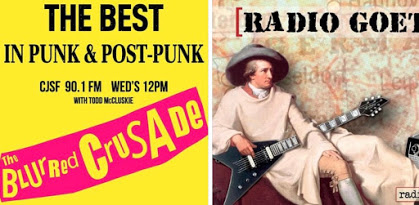 Life sure is better when you have awesome neighbours!
Although they don't live beside me, I'm pretty sure they would give me some TP or a cup of sugar if I needed it.  Introducing Todd from the Blurred Crusade who does the show before me on Wednesdays at HIGH noon and Arndt from Radio Goethe does the show after me at 2PM.  
Grab your cup of tea and biscuits, get to know these guys and enjoy our conversations from Todd's 80's punk scene to Arndt's interesting global journalism career.  Enjoy!
DJ Medy sipping with my pinky up 
Highlighted/Featured Program:
Posted on:

2 December 2020

By:

DJ Medy