The Arts Edge playlist for 07/18/2020
| Artist | Title | Album | Label | Link |
| --- | --- | --- | --- | --- |
| | | | | |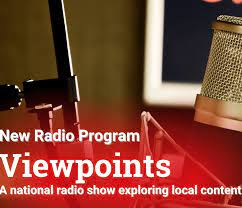 Radio Tale #10: Who are You?
This personal narrative explores early adolescence and is for anyone who was ever a teenager who transitioned from elementary school to high school and found music to ease the way.
References
Geldof, B. (1979). I don't like Mondays. [The Boomtown Rats]. On The fine art of resufacing [LP/juice.mp3]. London, UK: Ensign Records.
Hinton, S. E. (1967). The outsiders. New York, NY: Viking Press.    
Ian, J. (1974). At seventeen. [Recorded by Janis Ian]. On Between the lines [LP]. New York, NY: Columbia, (1975).
Mercury, F. (1977). We are the champions. [Recorded by Queen]. On News of the world [LP]. London, UK: Elektra. 
Townshend, P. (1978). Who are you? [Recorded by The Who]. On Who are you? [LP]. London, UK; Oxfordshire, UK: Polydor/MCA.
Highlighted/Featured Program:
Posted on:

13 August 2020

By:

Annie Roach