The Arts Edge playlist for 07/17/2020
| Artist | Title | Album | Label | Link |
| --- | --- | --- | --- | --- |
| | | | | |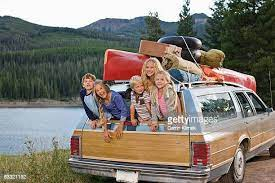 Radio Tale #8: Pardon Me if I'm Sentimental
This narrative explores the sentimentality of my family's road trip to the Canadian Prairies, and how music is woven throughout my memory of this experience.
References 
Browne, J., & Garofalo, B. (1977). The load out. [Recorded by Jackson Browne]. On Running on empty [LP] Columbia, MD: Asylum/Elektra.
Red River Valley. [Recorded by Gene Autry, George Chesebro and Film Extras]. On Red River Valley soundtrack. [LP]. New York, NY: Republic Pictures. (1936).
Trader, B., & Dylan, B. (1952). Fool such as I. [Recorded by Hank Snow]. [Single]. RCA Victor. (1953).
Highlighted/Featured Program:
Posted on:

13 August 2020

By:

Annie Roach