The Benjamins @ Little Mountain Gallery
On Friday February 20th I had the opportunity to see the local improv group, The Benjamins, at the Little Mountain Gallery. If I could describe the event in only three words it would be, energetic, sassy and upbeat.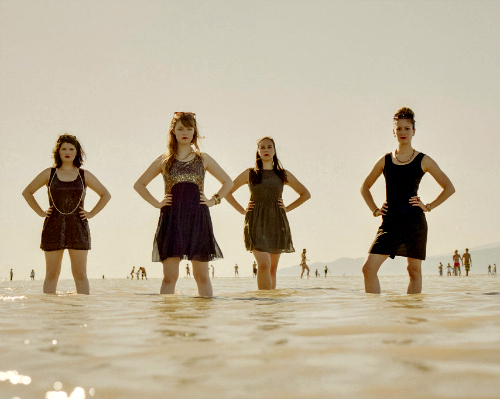 Little Mountain Gallery is very intimate and great for smaller shows. If you're the kind of person that is fine with being limited to sipping on a PBR or boxed wine, this place might be right up your alley. If you simply can't survive without your Dom Pérignon served chilled in a flute with no more or no less that 5oz's of Dom, you could be a little uncomfortable at this venue.
The night consisted of three groups and two standup comics, starting with UBC Improv. The six members were a lively bunch and put on an enjoyable show, overall. Afterwards, we had the privilege of watching a improve troupe consisting of high school girls, discovered by the Benjamins. This group of young ladies closely resembled The Benjamins' younger selves. This was my favorite part of the show as the energy and silliness that these young Benjamins brought was gold. It was also very funny when the Benjamins would jump in and converse with their younger selves.
Following them was the main event, The Benjamins. The Benjamins consist of four Sassy Sallys that refer to themselves as the "bad bitches of comedy". The group fed off one another well; they had a good flow and you could tell they had been working together for a while. Their style of improv wasn't what I expected. When I think of improv, I think of quick scenes and games that you would see in the show Whose Line is it Anyway?.  The event showed me another style that consisted of people acting out full scenes on the spot and doing a full story. I couldn't help but wonder if they had an outlined premise before they started and filled it in as they went along or if it was fully done on the spot. As with all improv, The Benjamins mixed over-exaggerated acting with some silly stories and the zaniness you can expect when watching a tight group of improvisers.
If you want to check out one of there shows I would fallow them on twitter.
Photo from Brunch with Benjamins.
Posted on:

18 March 2016

By:

Administrator