World Radio Day - February 13, 2014
February 13, is the 3rd annual World Radio Day. The purpose of World Radio Day is to "raise awareness about the importance of radio, facilitate access to information through radio and enhance networking among broadcasters," – worldradioday.org.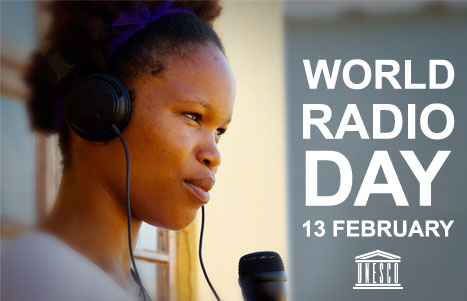 Radio has an inherent democratic nature that other mass mediums cannot replicate. It cost little to produce and can reach remote and often at risk communities that do not have a developed telecommunication infrastructure capable of supporting the Internet or television. It is a forum for public discussion facilitating dialogue that isn't presupposed by someone's socio-economic status or level of education.
Join CJSF 90.1 FM on Thursday February 13 from 10 am – 5 pm for a World Radio Day special broadcast.  You will hear interviews with experienced broadcasters including CKNW's Bill Good, legendary rock journalist Alan Cross and Program Director of Vancouver's new electronic music station The House FM. You will also hear from host of CBC's DNTO Sook-Yin Lee and a representative from Canadian rights media organization Journalists for Human Rights. Tune in and celebrate the power of radio!
Posted on:

18 March 2016

By:

Administrator