Yeasayer Faces the Naysayers
I was sweating under my shirt in the muggy August weather as I stepped to avoid fresh puddles from the rain. I had been looking forward to seeing Yeasayer live at the spectacular outdoor venue, Malkin Bowl, but I suppose fear of the rain caused them to move the show to the more suitable indoor Ballroom.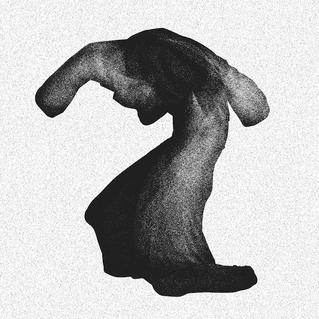 Yeasayer were back in town just after the release of their third, and most controversial, record so far, Fragrant World. The show was August 29th and the new record came out on the 21st, so only a diehard fan would have heard it—let alone know it enough to scream out the lyrics—something you'd just expect at a Yeasayer show. (I was ready to belt out the lyrics to "Ambling Alp" myself.)
Rewind back to 2010 and Yeasayer were the most blogged about band of that year (really!) Everybody loved Yeasayer and their second album triumph, Odd Blood. You couldn't go anywhere that played indie music and escape "Ambling Alp," "Madder Red," or "O.N.E."
This time out, Yeasayer are facing a bit of a backlash. Fragrant World just got a scathing review from indie critical powerhouse Pitchfork. A sample "It [Fragrant World] not only proves that Yeasayer can make an unremarkable song, but that they can make 11 of them in a row."
Ouch. I can't say what Pitchfork was thinking when the critic wrote his words, but sometimes the indie press has a habit on turning on indie bands who are hyped to go "mainstream," but then perform poorly. The indie critic and indie band sometimes have a weird relationship where if an indie band goes mainstream, then the critic's taste is validated—even if he can't love the formerly indie band anymore.
Yeasayer records have always been a mix of two writers—both Chris Keating and Anand Wilder write songs for the band. And their records have always been a mishmash of experimentation with a few stand out singles for indie radio, indie club DJs and the blogosphere. I guess it really boils down to whether or not you like the "singles" from the new record.
Like I've said, the attractive crowd of dudes with ponytails(from large curly ones to those tiny, tiny hipster ones) and their girlfriends hadn't digested the new songs yet, but they sure enjoyed (and sang along to) the few Odd Blood and All Hour Cymbals favourite tracks that made it into the set. The packed Ballroom enjoyed the set. Time will tell if the controversy will continue to dog this record.
Listen to upcoming episodes the interview show for a chat with Anand Wilder from the band.
Follow us @interview_show
the interview show is everywhere!
www.cjsf.ca (Vancouver, BC, Mondays 4:30-5pm PST and Wednesdays 12:30am PST)
www.ckdu.ca (Halifax, NS, Saturdays 1:30-2:00am AST)
www.radiocfxu.ca (Campus Community Radio, Antigonish, NS, Fridays 11pm-12am AST)
www.cfru.ca (University of Guelph Radio, ON, Tuesdays 3pm EST)
www.umfm.com (Winnipeg's Hit Free Radio, MB, Fridays 6-6:30pm CST)
www.caperradio.com (Cape Breton University Radio, NS, Wednesdays 2:30-3pm AST and Fridays 5:30-6pm AST)
Permalink: www.winniecooper.net/tag/the-interview-show/
Posted on:

12 April 2016

By:

Administrator