Tyr
Týr is one of the more interesting heavy metal bands touring these days. Originating from the Faroe Islands, and naming themselves after the Norse god of law and justice, Týr have achieved a signature sound within the global metal scene.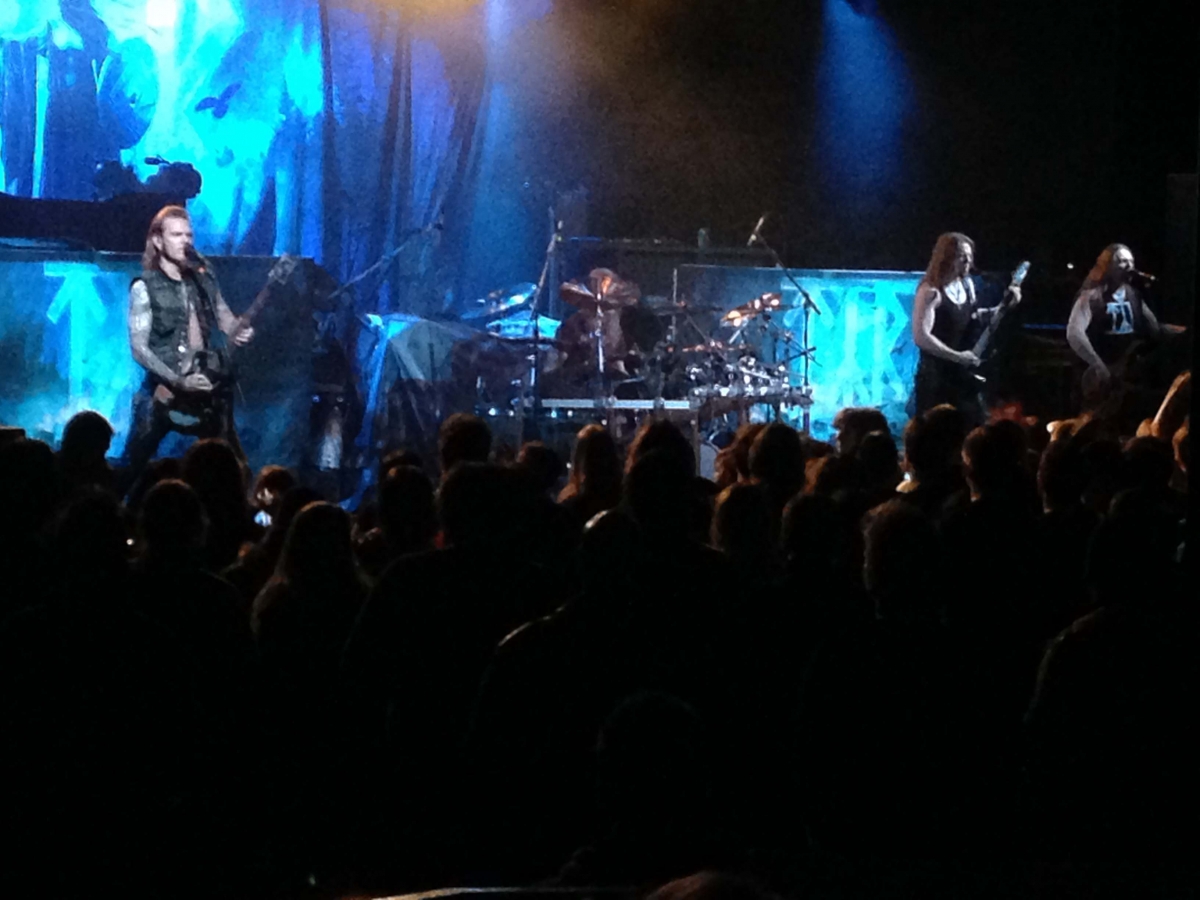 I think it would be fair to describe their sound as a cross between Viking, Folk, Power, and Progressive metal, however, the band's front man Heri Joensen might not like my description, or any description of their style for that matter. In 2004 he told the Metal Observer:
"Týr's musical mission is to break down the walls that are erected between all the kinds of metal that have arisen over the years... Walls and labels do nothing but fill people with prejudice."
Having released seven full length albums to date Týr has an impressive body of work, and each album feels stronger and more focused than its predecessor. Their subject matter mostly revolves around Faeroese Viking lore, Norse mythology, Paganism, and history. Their latest album, Valkyrja, is a concept album telling the story of a Viking warrior who leaves his earthly woman in pursuit of a godly one, Freyja; a goddess associated with love, sexuality, beauty, fertility, gold, sorcery, war, and death. In Norse mythology a Valkyrie is a "chooser of the slain," one of a host of female figures who decide which soldiers live and die in the battlefield. By impressing the Valkyrie our protagonist hopes to be chosen to join Freyja in the afterlife field Fólkvangr.
Týr played the first opening set of the Halo of Blood tour featuring Children of Bodom as headliner and Death Angel also as an opening support act. Being a fan of Týr's music for years, but never having seen them live, their spot on the bill is primarily what inspired me to attend this show. As expected, their performance was phenomenal. They played a couple of new songs off of Valkyrja, as well as some older ones. The band is tight, and songs that I've heard countless times in recorded format translate well in a live performance. Despite this, I felt quite unsatisfied when their set ended. I am familiar with the concept of leaving the audience wanting more, but a five song set clocking in at barely 25 minutes is just ridiculous. By the time I got my groove in sync with the band's their performance was over. I won't fault Týr for the ridiculously short length of their set as I'm fairly certain they didn't have any say in the matter. Nonetheless, as someone who often pays good money specifically to see opening bands I can't help feeling just a little bit ripped off.
Despite my gripes the concert was still a great time. Death Angel played a flawless set, as did Children of Bodom. Perhaps fans of Týr can pray to Forseti, the Norse god of justice and reconciliation, that next time they come to Vancouver they get to headline.
Týr, Death Angel, and Children of Bodom played the Commodore Ballroom in Vancouver on February 25, 2014 as part of the Halo of Blood Over North America tour.
Listen to Michael Livan on Metal Meltdown on CJSF 90.1FM – Mondays @ 8PM and repeated Thursdays at midnight.
Posted on:

12 April 2016

By:

Administrator