Record Store Day Live Broadcast!
On Saturday April 18, CJSF 90.1 FM in collaboration with CiTR 101.9 FM will be broadcasting live from Record Store Day. Both stations will be at record stores all around Vancouver broadcasting live performances and interviews with participating artists.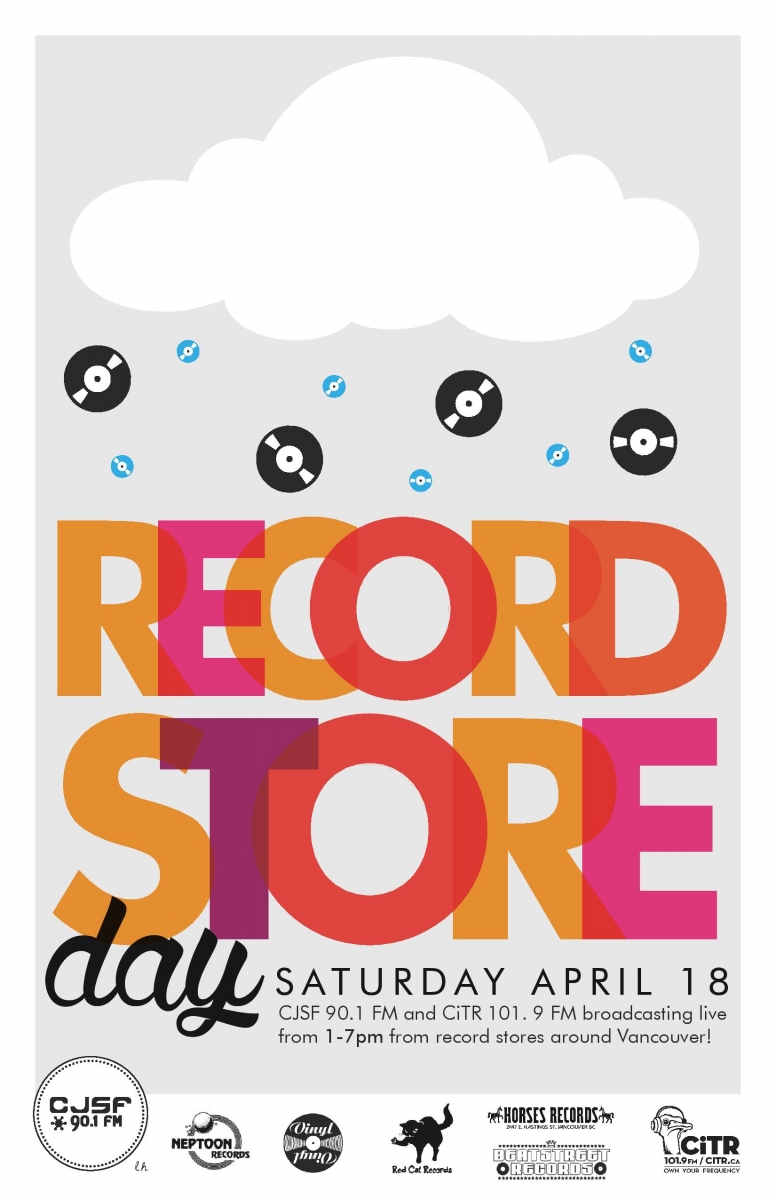 Tune in to hear bands playing at Horse Records, Neptoon Records, Red Cat Records, Beat Street Records, and Vinyl Records. The special programming for Record Store Day will start at 1pm and end at 7pm. Featured record store events include local bands and DJ's playing for free. There will also be lots of limited edition album releases and special sale items.
Record Store Day started in 2007 at a meeting of independent record store owners and employees in order to celebrate and honor record store culture and independent music. Now, it is an international holiday celebrated by many countries including UK, Germany, Netherlands, Belgium, France and Canada.
Record Store Day is an important event for Vancouver's community of music lovers. Every year, local bands play free shows at record stores around town, and various record stores have special discounts happening at the venues.
Broadcast Schedule:
1-2pm - Beat Street Records
2-3pm - Neptoon Records
3-4pm - Red Cat Records
4-5pm - Viynl Records
5-6pm - Horse Records
6-7pm - Netpoon Records
For more information regarding performances and set times, take a little at our Record Store Day Facebook event.
Tune in to CJSF and CiTR to learn more and listen to live broadcasts! You can tune in to the Record Store Day at CJSF 90.1 FM and at CiTR 101.9, or listen online at www.cjsf.ca
Posted on:

12 April 2016

By:

Administrator