Peter Murphy
Peter Murphy has been making music for the greater part of 35 years and is most notable as the front-man and lyrical force behind legendary Goth-rock outfit Bauhaus.  The original lineup composed of Daniel Ash (guitar) David J. (bass) and Kevin Haskins (drums) were not on hand this night however.  After a slew of bad breakups beginning in 1984 and ending in 2009, it's not so surprising that those three individuals are no longer in the picture.  In fact they would later go on to form the more pop and mainstream friendly Love and Rockets, as Murphy would continue his career a solo figure.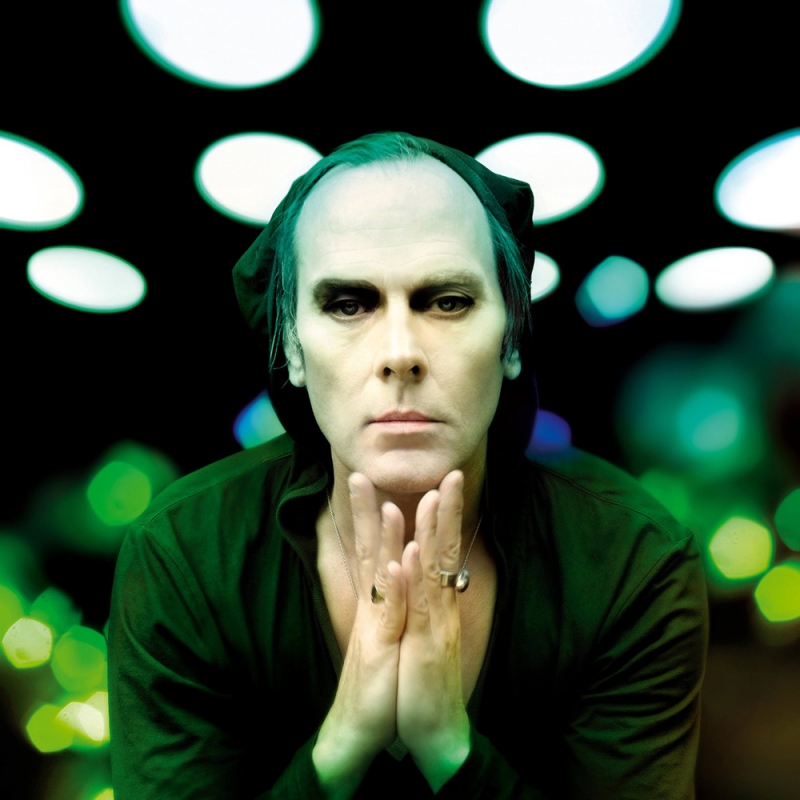 The Rickshaw had a slow trickle early with about 50 souls standing in line out front.  Doors were scheduled to open at 8:00 but staff chose to delay until probably around 8:40.  Opening act Ours, apparently had border/passport issues and this created difficulties on a few fronts.  Luckily in house band Limbs of the Stars was able to cover with short notice around 9:30.  The four-piece gave an avant-garde six song set, which had long experimental tinges, but was certainly well received.  They seemed to evoke elements of Mogwai and mid-70's Pink Floyd and were a treat to watch and listen to.  The vocalist/guitarist is the Rickshaw's booking agent, Stephen Lyons.  Only later did I realize the significance of that name, as being the centerpiece behind local obscure and meandering seven piece Fond of Tigers.
Approximately an hour later Murphy took the stage to showcase his Mr. Moonlight tour in support of 35 years of Bauhaus.  He was cloaked rather smartly as he walked onto the dimly lit platform to the applause of a nearly full house.  At his wings were Mark Gemini Thwaite (guitar) and Emilio China (bass) as Nick Lucero (drums) fell in behind his kit.  The two opening tracks "King Volcano" and "Kingdom's Coming" taken from 1983's Burning from the Inside were quite a welcome surprise.   The next song was the better known "Double Dare" taken from 1980's In the Flat Field and this had me reminiscing a bit about the first song on their resurrection tour back in 1998.  That record easily spawned another handful of tracks, including "Dark Entries" "God in an Alcove" "A Spy in the Cab" "Stigmata Martyr" and its title cut.
At different points Murphy made mention of his mates or used fluorescent lighting to showcase their faces; as he danced, sang, or spread out his arms in flight.  The b-side "Boys" was a treat as was "Bela Lugosi's Dead" which of course also made mid-set.  "Kick in the Eye" and "The Passion of Lovers" came from 1981's Mask.  "Silent Hedges" from 1982's The Sky's Gone Out and "She's in Parties" and were also late set additions; along with tour namesake "Who Killed Mr. Moonlight?"  A four song encore included "Spirit", "Hollow Hills" as well as covers "Telegram Sam" (T-Rex), and closer "Ziggy Stardust" (David Bowie), likely in homage to Murphy's idol.             
Photo via The Georgia Straight
Posted on:

12 April 2016

By:

Administrator