Nimkish at the Wise Hall - Heartbreak on the Coast Album Release Show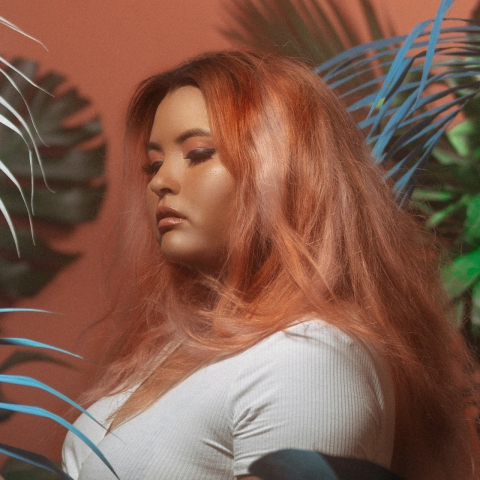 On August 31, the Wise Hall, a small venue sitting on the outskirts of Vancouver, hosted the eager and excited fans of young local LGBTQ+ and indigenous artists. Initially, I could barely count 20 people (including vendors), but boy, as the crowd grew, they showed their support. 
The night started when JB the First Lady took the stage as the emcee. The 27-year old actor, director of performance, and activist for empowerment and the perspective of urban indigenous women in Canada, proved to be the perfect voice to transition between the performing artists, as she charmed the enthusiastic concert-goers. 
The first artist that performed was Mamarudegyal MTHC, a young mother and KRUMP dancer in Calgary's Empirical Freedom Dance Crew. She eloquently channeled her past and present into her art. When she started to sing, it is clear that any tragic backstory could not overpower her beautiful voice and her message of love. Her set generated emotional applause and cheers from the audience, but she he didn't stop there. Not only does Mamarudegyal MTHC have a beautiful singing voice, she is also a powerful rapper, repelling negative energy and igniting a raucous reaction from the audience. Everyone seemed to absolutely love her flawless delivery.  
Biawanna was the next performer, having built quite the reputation over the last year. With an odd aesthetic and weird moves to match their music, Biawanna crooned the crowd with the silky sounds of their voice. This singer, of German and Fijian descent, has been producing content since the age of seven, and incorporates their heritage into their music, pridefully talking about how their songs direct come from the struggles of their life. 
Anyone watching Biawanna would know that they don't perform for anyone but themselves. They're not a showy performer; instead, Biawanna's stage presence reminds me of being home alone, dancing in the living room and singing to the top of my lungs because it simply makes me happy. The songs themselves are a healthy mix of genres; where we can see a lot of R&B and pop, Biawanna can also pull out a guitar and sing a soft acoustic mix of raw emotion. This versatility, I believe, has given Biawanna the advantage in winning multiple competitions, such as a spot in the Top 25 in CBC's nationwide Searchlight contest, and landing her over 22,000 monthly listeners on Spotify.  
Finally, Nimkish took the stage, baring a mix of the trendy pop and electronic music young people have come to love. As a queer, indigenous artist, Nimkish chanelled the trials and tribulations of exploring her sexuality into songs from her new album, Heartbreak On the Coast. Her most popular single "Get You," guided the crowd through the desperation of dating life and love games, to which most people could relate. Nimkish enticed the audience, which had grown substantially by this point. With DJ Paisley Eva as the DJ, the duo exceeded expectations, and supplied the audience with entertainment on a Saturday night out.  
All in all, it was a wonderful evening filled with modern music and very high spirits.  
Posted on:

9 September 2019

By:

arts and entert...