Hey Ocean! at the Momentum Youth Arts Movement
Having grown up in New Westminster, I have seen the development of the Momentum Youth Arts Movement Festival from its early conception as Yam Jam, infamously known by the youth locals as one of the most lifeless youth music festivals in the Lower Mainland. However, seeing its new form and its handpicked line up of artists leading up to the internationally-known headliner, Hey Ocean!, I was curious with how the festival was doing since I last went a decade ago during my high school years.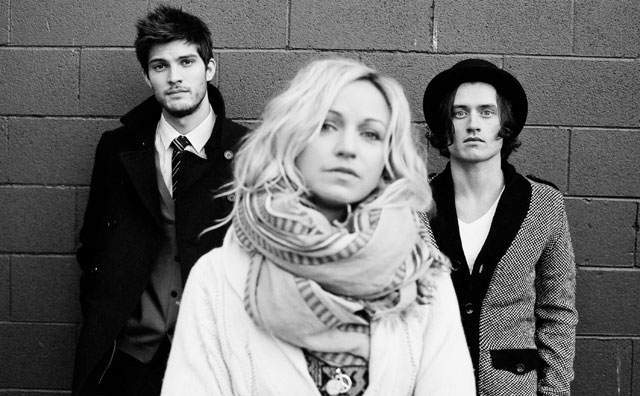 I went on a Saturday to the Massey Theatre, hung around listening to all the bands, but it was in the evening where the festival truly shined with opening acts such as veteran touring band, Derrival, and the festival's battle of the bands Win The Moment winner, Bluesmoke.
The evening started with Derrival playing tracks from their album, Youth Captured, such as "Victoria Day" setting the mood as a feel-good kind of night.  Next came my surprise favorite, Bluesmoke.  With their catchy guitar and sax riffs, I was floored listening to the mature sounding Kristen Suhner, the lead vocalist.  I was on my feet to their whole set, but when they did a blues-rock cover of Daft Punk's newest song, "Get Lucky" I almost lost it.  I thought it was one of the most creative covers I've heard, and was impressed with how together the group was.  With their upbeat style of music, their placement in the show lent itself well to introducing Hey Ocean!
Hey Ocean! played their usual set and their fan favorites like, "Make A New Dance Up" and "Big Blue Wave" getting the crowd out of their seats and dancing in the aisles.  There was a standing ovation after their finale prompting them to come back and end the show with a new rendition of "Islands."  I was left completely stunned and on top of the world as I stepped out of the theatre and into the dreary and rainy night.
Overall, my impression of the Momentum Youth Arts Movement Festival has completely changed.  I was awestruck with how well it went, and I know ill be stopping by in the years to come to support the festival.
Posted on:

12 April 2016

By:

Administrator