Grizzly Bear
Grizzly Bear
October 6, 2012
The Commodore Ballroom, Vancouver, BC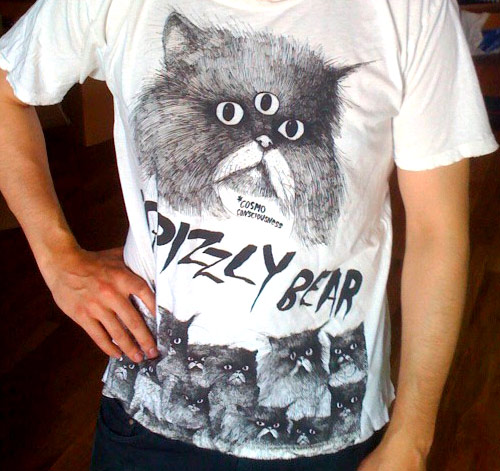 For those of you who haven't heard of Grizzly Bear, I will get you up to speed. Grizzly Bear is an American indie rock band from Brooklyn, New York, formed in 2002. The band uses traditional and electronic instruments. Their sound has been described as psychedelic pop, folk rock, and experimental, and is dominated by the use of vocal harmonies.
The band is one of the few non-electronic artists signed to resected electronic-indie label Warp Records. Warp is the home of bands like Aphex Twin, Boards of Canada, and Battles—so immediately you know that Grizzly Bear must be something special to be associated with this label and those acts.
Grizzly Bear occupy that rare band sweet spot where critical acclaim and popularity meet. The Commodore Ballroom was full of hipsters and indie music lovers and the band are so loved by fans that they sold out the Saturday show and a Sunday show was scheduled to meet the demand.
Their live performance makes you feel like you are in a church of music. An experience only matched by bands like Fleet Foxes. I think Grizzly Bear is one of those bands where you are either a fan or just don't know about them yet.
In hopes of converting some new fans, I will recommend three Grizzly Bear tracks to get you started: 1. "Knife" from Yellow House (2006) There is also a sick Girl Talk remix of this track too); 2. "While You Wait For The Others" from Veckatimest (2009); and 3. "Yet Again" from Shields (2012).
The night was so sublime I only have two minor quibbles about the night.
1) The stage set up. For some reason, Grizzly Bear did not recreate the traditional band stage set up: singer front and centre, guitar and bass on either side of the singer, keyboards off to the side (depending on who is playing them) and drums in back. Tonight Grizzly Bear had the drums off at stage right, so when lead singer Ed turned to face the drums at the appropriate moments during the show, it created an odd imbalance in the room.
2) The merch table quickly sold out of Grizzly Bear's infamous cat t-shirt. (See picture.) This left many without the perfect memento from the night. Big Sad Face.
Follow us @interview_show
the interview show is everywhere!
www.cjsf.ca (Vancouver, BC, Mondays 4:30-5pm PST and Wednesdays 12:30am PST)
www.ckdu.ca (Halifax, NS, Saturdays 1:30-2:00am AST)
www.radiocfxu.ca (Campus Community Radio, Antigonish, NS, Fridays 11pm-12am AST)
www.cfru.ca (University of Guelph Radio, ON, Tuesdays 3pm EST)
www.umfm.com (Winnipeg's Hit Free Radio, MB, Fridays 6-6:30pm CST)
www.caperradio.com (Cape Breton University Radio, NS, Wednesdays 2:30-3pm AST and Fridays 5:30-6pm AST)
Permalink: www.winniecooper.net/tag/the-interview-show/
Posted on:

12 April 2016

By:

Administrator