Doldrums @ The Biltmore
On March 27 Doldrums rolled through Vancouver at the Biltmore with supporting acts Sean Nicholas Savage and Agor (one half of Blue Hawaii).  The bands come from Montreal and share the label Arbutus Records, which is home to a wave of artists doing crazy new things with electronic music and that was introduced to the rest of the world when Grimes took over with her album Visions.  Doldrums is coming off of positively reviewed shows at Austin's SXSW and hype for his debut album, Lesser Evil.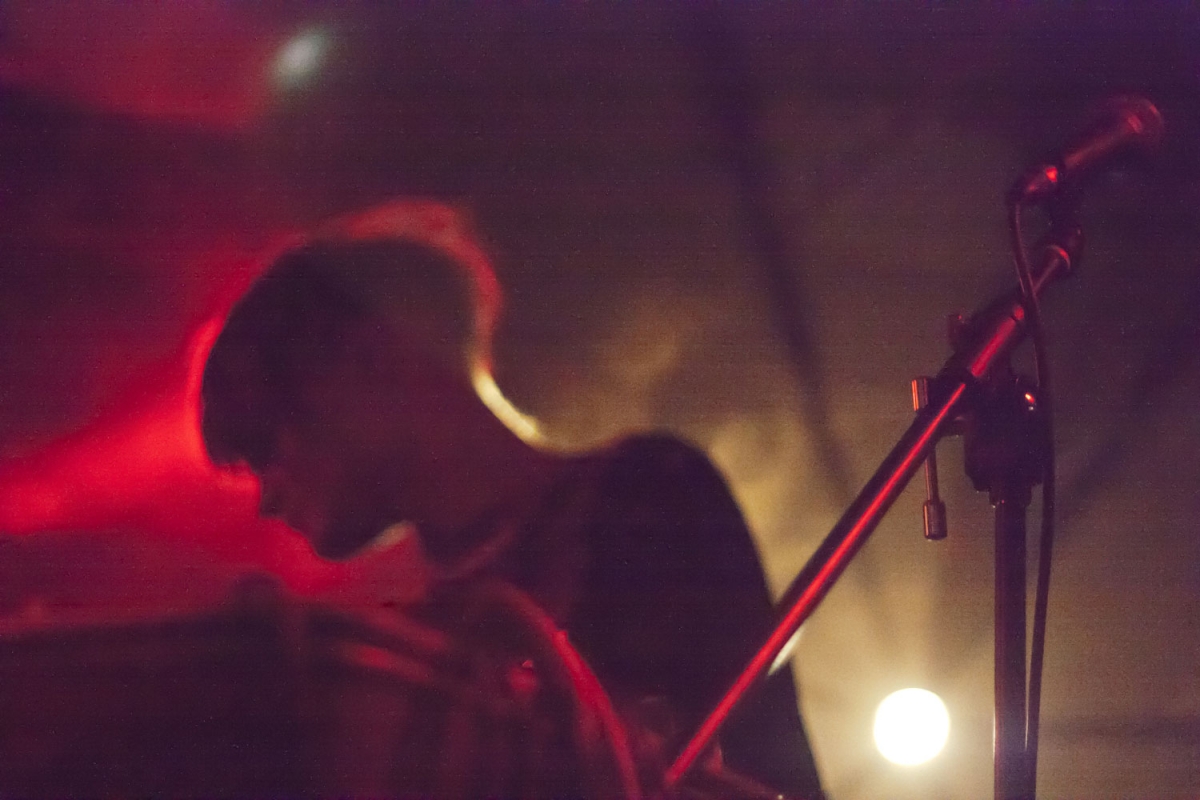 Sean Nicholas Savage appeared as if he was born to be a lounge singer playing to an empty room.  His disco inspired tunes explore themes of romance, heartbreak, and solitude with a charming, shameless sleaziness. Instead of the dreamy pop arrangements on his recordings he was accompanied by a mini keyboard and the pre-programmed Casio beats.  When he sung of heartbreak you believed that he knew the feeling well, but that it was a feeling that he often brought upon himself.  After reading a poem, he criticised his performance as not being sleazy enough, stating that it was a sleazy poem and that he wished he hadn't "read it like a wuss."  At the time I couldn't have imagined how he possibly could have conveyed any more sleaze than he had, as it had felt as if it were dripping off of his Freddy Mercury moustache and reflecting off of the disco ball into the faces of the audience.  But after his closing song and newest single "Lonely Woman" I could feel the sleaze that he was referring to; as he sings of an attempted seduction you can yourself getting kinda sweaty and uncomfortable until you give in to the sweet, sexual, and smooth pop of what is a beautiful song.
If I had never been to a club, this is the music that I would imagine people listening to in a club.  Agor took weird electro vibes, set them as the backdrop for heavy beats, and then layered vocal samples over the top.  He created a set that was perfect dance music that was like watching Electric Circus through the haze of a fever dream. Agor would have been more at home at a rave, looking out at a mass of writhing bodies. Instead, he was playing at the Biltmore on a Wednesday night to a crowd that seemed overwhelemed and not yet ready to shed their inhibitions.
If Agor was what people listened to in clubs, Doldrums would be playing in the weird clubs of a dark alternate universe.  Doldrums' debut album, Lesser Evil, is hyperactive and impossible to follow as the rhythms that he built on a laptop borrowed from Grimes' Claire Boucher are picked up and abruptly dropped or fade away as something more aggressive takes over.  That said, I have no idea how a live drummer was able to take the place of a computer.  But after the purely electronic music of Agor, Doldrums' drummer took over the stage as he pounded out beats that fervently defended the prominence of raw, primitive humanity in a computerised world.  But within Doldrums' dark, aggressive soundscape was a pop sensibility and naively romantic song-writing that is reminiscent of '90's pop tunes that is representational of a generation of disengaged youth whose lives are filtered through social media.
Listen to these artists, check out Arbutus Records, and get into a wave of artists that are quickly reinventing electronic music.
Photo by Nicole Leung via The Snipe News
Posted on:

12 April 2016

By:

Administrator