Roads in February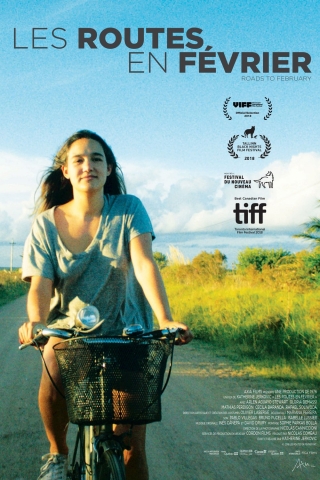 In short, Roads in February is quite realistic. Seemingly, nothing much happens. However, it captures subtle but crucial moment in life.
After her father passed away, Sarah (Arlen Aguayo Stewart) decided to visit Uruguay to see her grandmother, Magda. (Gloria Demassi). They had not seen each other for a long time, since Sarah moved into Canada with her father. Sarah is upset about the life in Uruguay because it is totally different from her life in Canada. Sarah and Magda are unable to show their real thoughts and feelings; they are caring about each other, but still hesitate to express their real feelings towards one another. As time goes by, the relationship between Sarah and Magda doesn't progress, largely because of Magda's grudge towards Sarah's father for having not visiting Magda since he immigrated Canada. 
Although she is never able to forgive him even though she loves him so much, her relationship with Sarah begins to change after a certain event.
Roads in February is the debut feature film by director Katherine Jerkovic. Born in Canada to a Uruguayan mother and a Croatian-Argentinian father, Jerkovic grew up in Belgium and Uruguay, and has noted that the narrative is based on her own experiences of going back to visit her grandmother. 
The cinematography invokes many different emotions and changes subtlety with the time of day as Jerkovic plays with the beauty of the colours. 
Roads in February closes on an optimistic note, reminding us that while happiness is may be the same for everyone, sadness isn't necessarily like that. You don't have to try finding the right way quickly.
Take it easy, you can take time for yourself. Even thought you can't find the solid solution, it is still totally fine. 
Posted on:

28 January 2019

By:

arts and entert...