Parallel Mothers Film Review: A continuing cycle of losing and finding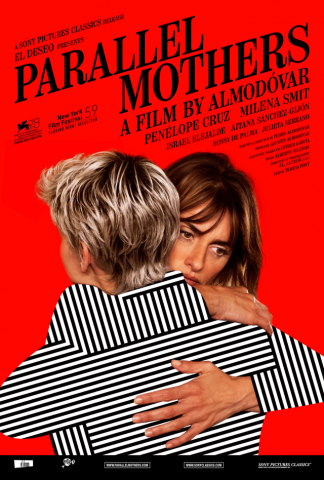 Parallel Mothers is a Spanish-language drama by famed writer-director Pedro Almodóvar, who continues his streak of engaging female leads with his frequent collaborator, Penelope Cruz. Cruz shines as a single mother named Janis. While sharing a hospital room with another unexpectedly single mother, Ana, played by Milena Smit, the two women share a connection that would have lasting consequences for years to come.
Cruz gives a magnetic performance as a mother who, while she loves her child, feels an uneasy sense about her. The movie's title does risk giving some of the details away, but there is one twist around the middle of the film that adds a layer of intrigue that I personally did not see coming and saddles one of the characters with a heartbreaking choice that can only be avoided for so long. Almodóvar is one of Spanish cinema's most notable writer-directors and while I must say I have not seen any of Almodóvar previous work, I could see the intriguing camera angles and bright colours that are signatures of his work throughout this film.
However, the film is not without its flaws. For one, there is a plotline about uncovering the lost dead body of Janis' great-grandfather who disappeared during the Spanish Civil War. This plotline does not really connect to the rest of the movie, yet the movie ends with the interpretation that it is what the movie was all about. I do see the themes of death, family, and knowing where you came from involved in it, but it does seem forgotten throughout the movie with the exception of the beginning and end. While gorgeous and engaging, Parallel Mother ultimately stumbles on the climax on which the entire film hinged on.
All this being said, Parallel Mothers is an intriguing drama that will keep viewers on the edge of their seat. When watching movies, I wear a wrist watch as a test to see if a film is too long or isn't holding my interest. I can say there was no observing of the watch with this film.
With Almodóvar steady hand, Cruz anchoring the movie, and an emotionally complex performance by Smit, everything comes together to make Parallel Mothers worth watching.
4/5 Stars
By Craig Allan
Posted on:

8 February 2022

By:

arts and entert...